With high pressure in charge, the weather is going to stay on the quiet side as we end the week and move through the weekend. Right now, the high is sat just to the north of Scotland, and although it's going to drift away towards Greenland during the coming days, it'll have a long nose which will stay over the British Isles to keep things settled, until low pressure makes its move early next week.
With the high situated as it is, we're drawing in cool winds from the northeast, which are picking up some moisture from the North Sea. That means west will generally be best for the most prolonged sunny spells, whereas there'll be more cloud around in the east with a dappling of showers here and there. They'll be few and far enough between to make it quite unlucky to catch one though, with most of the country staying dry today and through until Sunday.
The winds today are a little lighter than yesterday, so although temperatures may actually be a touch cooler, it'll perhaps feel a little milder.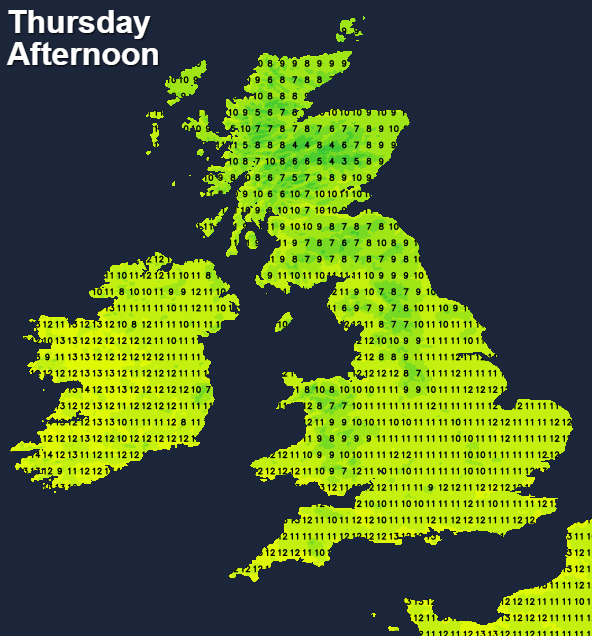 This evening and overnight, it'll turn quite cold again particularly during clearer spells, allowing some frost patches to form. Then into Friday, it's more of the same, with sunny spells, more cloud at times in the east and a few showers drifting in off of the North Sea from time to time. Temperatures will be a little warmer in places tomorrow, but not noticeably so.