Those nagging North Easterly winds are back, but at least there'll be some sunshine in the next few days especially in the West and North. It'll also become largely dry after some showers today, with the finer spell lasting into next weekend. It'll remain on the chilly side though for October, with a touch of frost where skies stay clear at night.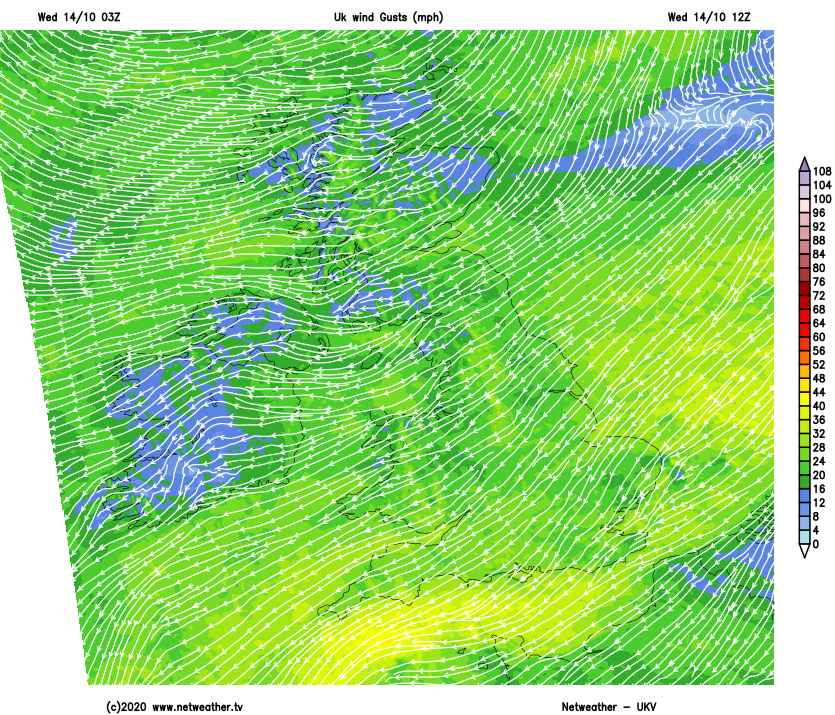 We already have a lot of showers over central and southern Scotland and parts of Northern Ireland, but these will eventually move away to leave some sunshine, with the North of Scotland mostly fine and dry. Across England and Wales some parts are waking to a fine if though chilly morning and while there'll be some sunshine, cloud amounts will vary. The chilly North East wind will also bring a few showers to eastern areas, these spreading to parts of East Wales, the Midlands and central southern England later. A few could be quite sharp, although not everywhere will see them. Top temperatures across the country 10 to 15C, locally 16C in the South West.
In the East and South East, a cold and 'nagging' North to North Easterly wind continues to bring a few showers into the evening and overnight, but skies should break sufficiently at times to give a few clear intervals. Here despite the chill temperatures shouldn't fall below 6 to 8C. Further West and North there'll be clear spells, and with lighter breezes, it'll turn cold enough for a ground frost in sheltered rural spots. Some Highland glens could see temperatures falling just below freezing, but 2 to 4C will be a more general minimum.