Today low pressure over eastern Britain will bring spells of rain from the east and clusters of showers for Wales and SW England. The week remains cool, but it will become drier with light winds and a touch of frost as high pressure builds to the north of the UK. Next week looks wet and blustery.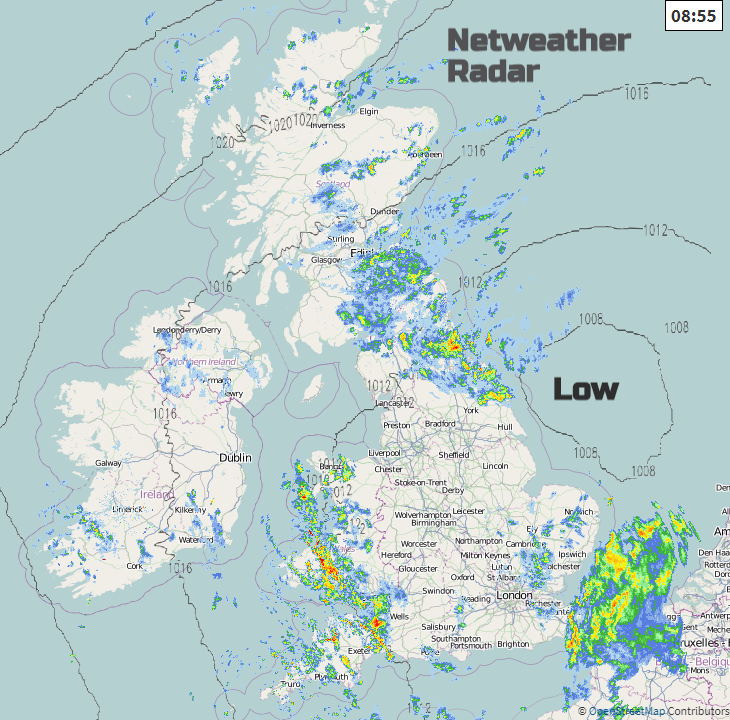 As the low fills and drifts southwards today, the brisk north-easterly flow continues to bring cloud and persistent rain to NE England and eastern Scotland. Quite grim, murky conditions here. Showers are also steering over northern Scotland, into Northern Ireland and heavier groups are giving a wet start for Wales and SW England this morning. There is also an occluded front lurking over Kent and the eastern Channel with other showery outbreaks rotating around the low for East Anglia and the Home Counties. It's an unsettled day with some areas seeing a fair amount of rain.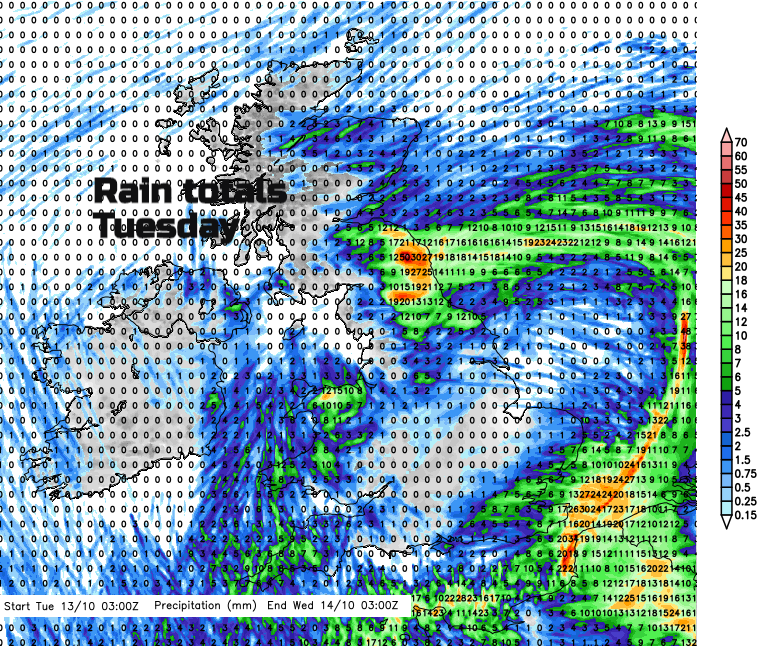 However, some inland parts of England will escape most of the rain, it's a mixed picture. The clusters of showers over Wales rotate southwards with more for SW England particularly the north coast of Devon and Cornwall. The rain over eastern Scotland nudges southwards with rain extending over Yorkshire and the Pennines, then by lunchtime over the Peak District into North Wales and the Midlands. And the frontal band over Kent swings around over more of SE Britain, so catching London later today and Essex, Sussex and Surrey with potential wet conditions for the M25 and M2 for the evening rush hour. For Northern Ireland and much of Scotland, away from the SE, the day will improve becoming drier and brighter.