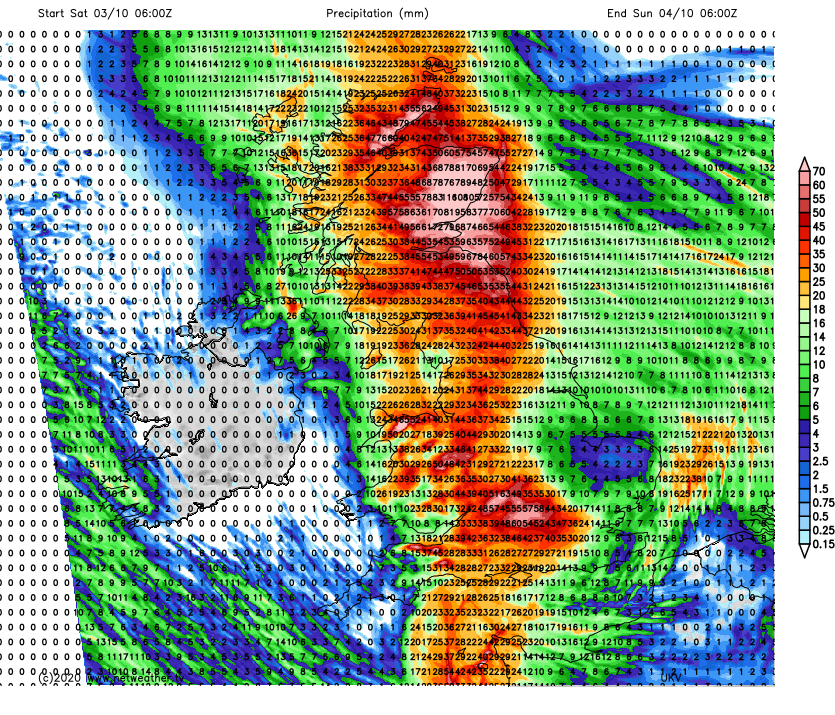 Not everywhere will stay wet today, Northern Ireland staying mostly dry today, if rather cloudy, after some early showers, while parts of SE England and East Anglia may become drier and brighter for a time through the afternoon, before rain returns from the west after dark. A cool day generally, under the cloud and rain in the north and west temperatures this afternoon reaching 11-14C at best, with some brightness this afternoon across eastern England – we could see 15-16C.
Tonight
Generally cloudy tonight, with a swathe of persistent rain curling around low pressure over central areas continuing across much of Scotland, Wales and southern England, while edging west across Northern Ireland too. Rain heavy across eastern Scotland, N. Ireland and Wales – continuing the risk of flooding here. Much of northern and eastern England becoming dry, but rain returning across SE England during the night as it curls in from the west.
Sunday
A wet start for northern Scotland, N. Ireland, west Wales and parts of southern England, rain easing here through the morning, then most places seeing showers at times, some dry and bright spells too. Best of the sunshine likely across northern England and southern Scotland – where winds fairly light near the centre of low pressure, but windy around southern and western coasts along with eastern Scotland, with gales developing. Temperatures reaching 12-14C generally.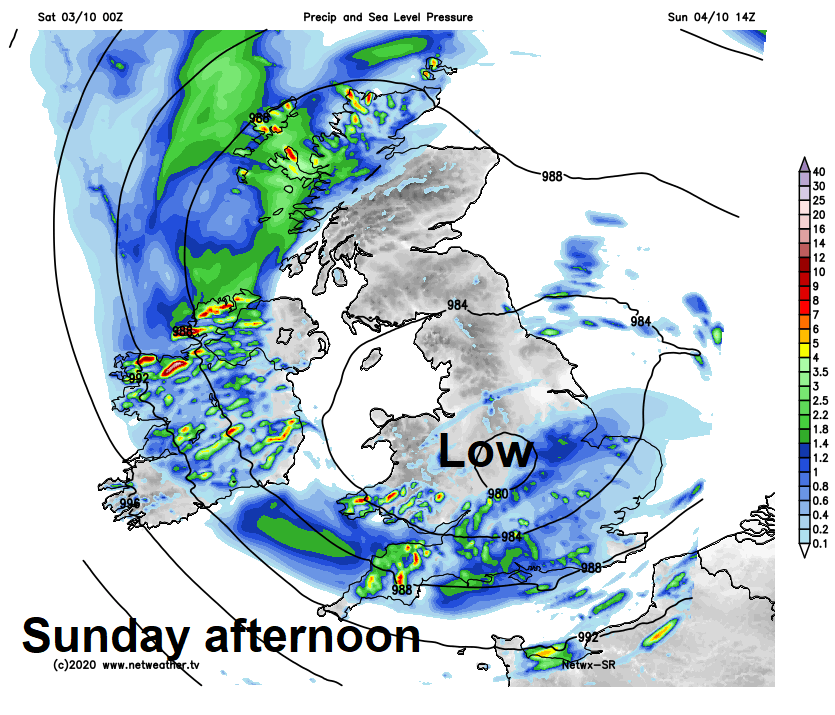 Next week
Low pressure still sat over central areas on Monday, but will start to fill, further showers for many circulating around the low, but with lighter winds, it will feel pleasant in the sun in any drier and brighter spells. Temperatures reaching 13-16C.
Remaining unsettled for the rest of the week, with low pressure close to the north and brisk westerly or northwesterly winds feeding in further showers or longer spells of rain. Perhaps becoming drier and brighter towards the southeast later in the week.