Winds between East and North are common in the spring but trolling through my records, they also occur with some regularity around mid-September. These winds are often associated with high pressure, and as a result, it can be remarkably dry around this time. So with a large anticyclone just to the North of the country at present, we can expect a lot of fine weather today and into the coming weekend, but as ever there'll be one or two exceptions.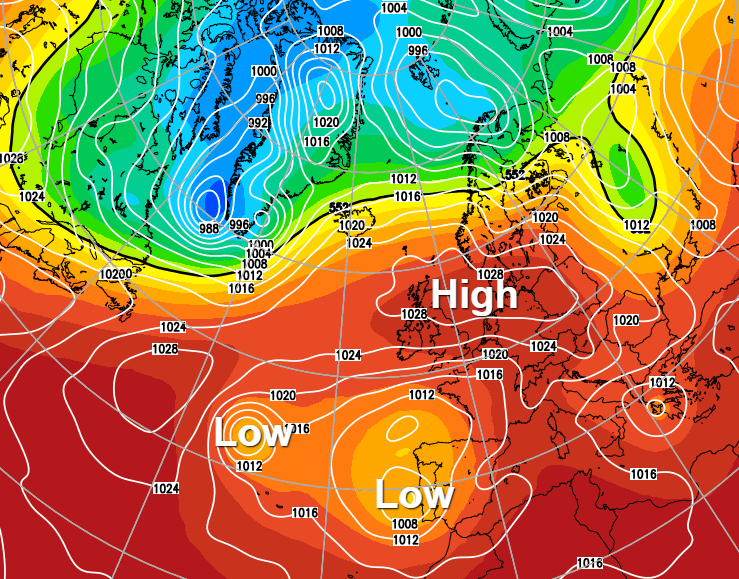 A weak front is currently bringing a few showers to the far North of Scotland, but even here you may see some brightness later. For the bulk of the country though it'll be fine and dry with lots of sunshine, once a few fog patches over Scotland and patchy cloud drifting West across England have cleared. Scotland will have light breezes, but with an East or North Easterly wind elsewhere, that'll be fresh and gusty in the South. Despite this, temperatures reach 18 to 22C across England and Wales, but it'll be cooler along the East coast and over Scotland, with 14 to 17C more likely here.
It remains fine after dark with clear spells, except in the far North. Light winds over Scotland, allow a few mist and fog patches to form in rural areas where it'll turn a little chilly. Patchy cloud and mist may also return in some central and eastern parts of England on an East or North Easterly wind that'll remain blustery especially in the South. Although mostly dry, the Channel Islands and the far South may see the odd shower later in the night. Lowest temperatures mostly 7 to 12C, but 4 or 5C in a few rural valleys and glens of Scotland.
The anticyclone continues to give Scotland another fine, dry day with lots of sunshine in light winds once mist and patchy fog has cleared. The exception will continue to be the far North, with more cloud and few showers here. After a chilly start in places, it becomes pleasantly warm, with afternoon temperatures 15 to 18C but only about 13 or 14C in the far North.