Yesterday saw temperatures reach 36.4c in London, making it the hottest August day since 2003, and putting it ninth on the list of the hottest temperatures ever recorded in the UK. The heat will continue today, and through into next week, but with the increased threat of some potent thunderstorms from Monday.
What the peak of the heat is going to be today is a slightly tricky call though, as there's going to be some cloud drifting up into southern and southeastern England, which may peg the warmth back a little. The low-thirties are certainly on the cards though, with highs into the mid-thirties a possibility, these perhaps most likely south and west of London, along with some more central-southern locations.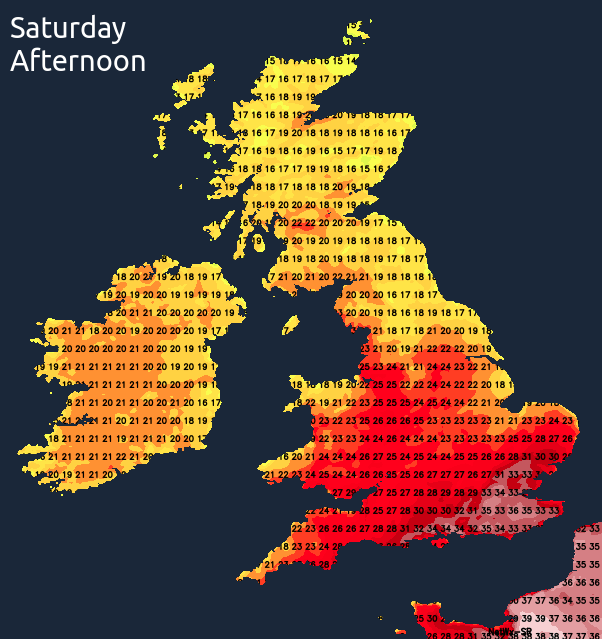 For much of the rest of England and Wales today, with broken cloud highs will reach into the mid-high twenties typically, although a few spots perhaps making it to 30-31c. It will be cooler near to both eastern and western coasts though with cloud and mist rolling in off of the sea at times. It will also be cooler up into northeast England, Scotland and Northern Ireland, with temperatures in these regions typically reaching 18-22c.
For the most part, it'll stay dry today, but there is the risk of one or two isolated, thundery downpours developing in parts of England and Wales later on. A storm forecast has been issued, which discusses this threat in more detail.