The weather has thrown up two things to focus on during the coming hours and days. First the rain across the north and especially northwest of the UK, with some heavy, persistent downpours today in western Scotland in particular. Second, the build of heat later this week from the south, with temperatures forecast to rise into the mid-thirties, for some at least, by Friday.
As is so often the case - the further southeast you are, the more likely you are to see the hottest temperatures later in the week. And on the flip side of that, it's those further northwest who'll be seeing the bulk of the rain today and tomorrow, with more likely to arrive into the far northwest later in the week too.
There are weather warnings issued by the Met Office today for the rain in western Scotland. A look at the forecast rainfall totals tells you why, with some places liable to see more than 90mm of rain.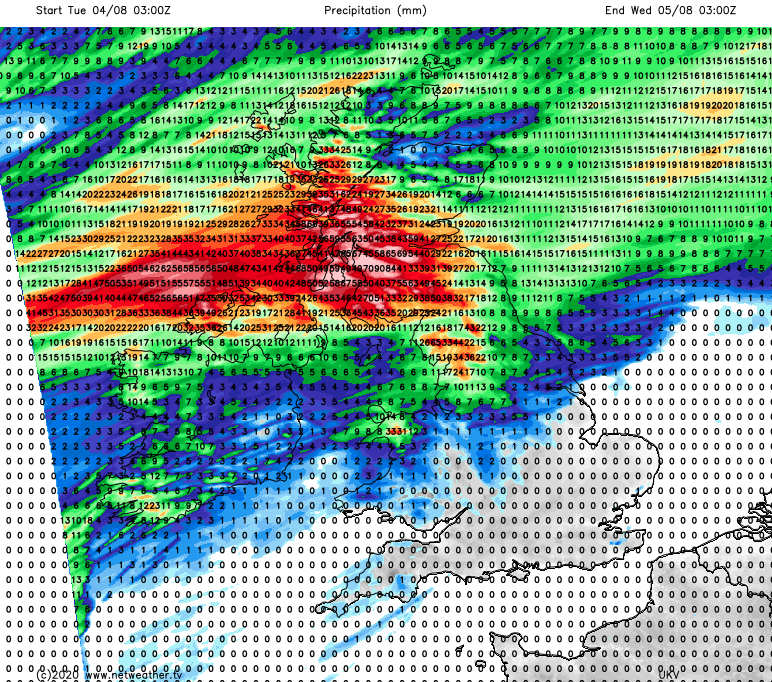 The wet weather moved across Ireland overnight, arriving Wales, Northwest England and Western Scotland during the early hours. The heaviest bursts are affecting the far northwest of England and up through Scotland, with lighter more patchy rain moving through the rest of Northern England, Wales and affecting parts of the Midlands this morning too. You can track the latest movement of the wet weather on the radar.