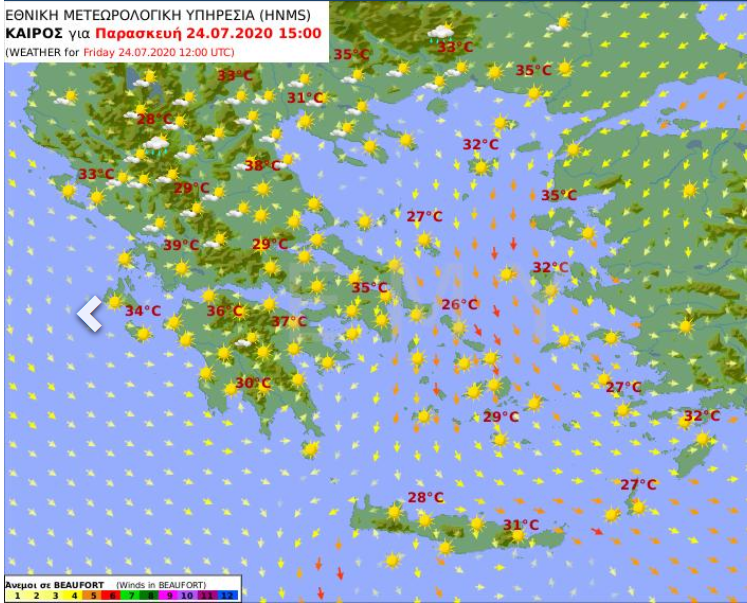 Greece - plenty of fine, sunny weather with temperatures ranging from the mid 20sC to mid 30sC. This week there is a brisk northerly flow down through the Aegean Sea but this eases at the weekend so coastal resorts and islands will be less blustery. The Ionian Sea coasts will also be fine with Zante seeing temperatures in the high 20sC with lots of sunshine. The Greek Met Service for satellite and radar information.
Spain - Inland southern Spain has a temperature warning up to 40C. the AEMET Spanish Met service warnings show these areas in orange on Tuesday with wider temperatures and storm warnings marked in yellow and the high temperature warnings continue through mid-week. Heavy showers appear in the far NE by Friday for Aragon and the north coast of Spain could see more unsettled weather by Sunday, including Bilbao and San Sebastian. The Costa del Sol is very warm and sunny. Air temperatures up to 30C and the water is 24C.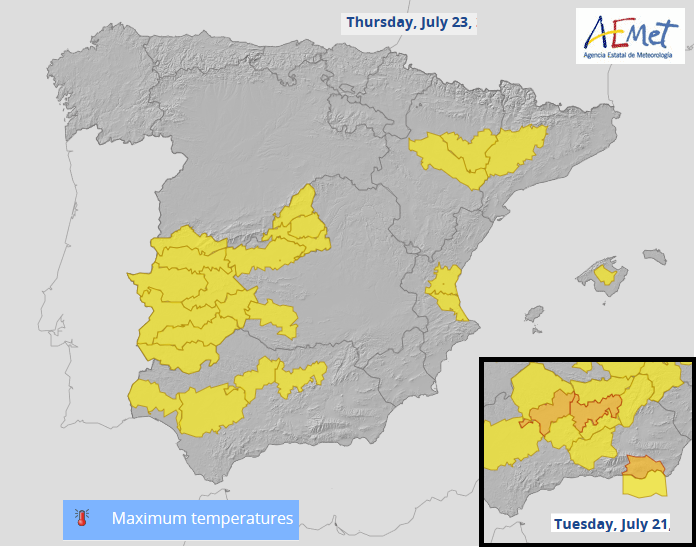 The Canary Islands keep temperatures in the mid-20s up to 30C with a breeze as always, plenty of sunshine and just a bit of cloud about.
One place to keep an eye out for weather warnings in Europe is Meteo Alarm – "Europe wide weather warnings". On Tuesday 21st July it was showing yellow high temperature warnings and a few orange thunderstorm warnings for Austria, Hungary and Slovakia.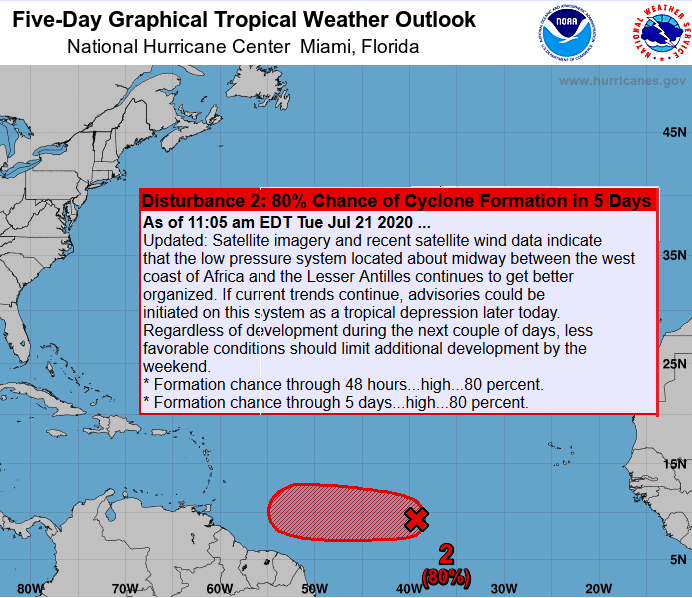 Caribbean - Increased shower activity is expected by the end of the week for Barbados. there hasn't been any tropical cyclone action yet in the Caribbean. Still plenty of months left for this season and the National Hurricane Centre NHC is watching an area of development in the mid-Atlantic right now.
Links for Caribbean Met services