Summer is really struggling to get into gear at the moment, with more unsettled and cooler than average weather on the way this week. But, it at least does look like high pressure will build across the country for a time this weekend.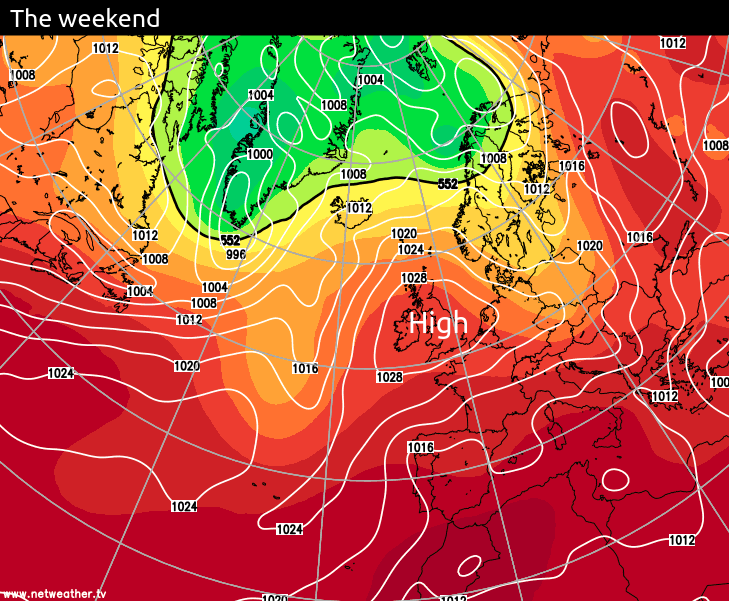 For now, low pressure is in charge, although it's a pretty benign start to the week after a wild weekend, with lighter winds and a scattering of showers. Those showers will become increasingly limited to eastern regions by this afternoon, with many parts of the country seeing plenty of sunny spells. Although those winds are a touch lighter, it'll still be a breezy, if not blustery day with maxes perhaps just about touching 20c in the southeast but elsewhere 16-19c will be about your lot.
A few showers continue this evening and overnight, particularly in the northeast of Scotland, but most parts stay dry. Low pressure will be pushing fronts in from the west during the early hours though, with wet weather crossing Ireland overnight. That reaches into Wales and western England during the morning, with the bulk of it crossing through into northern and central England, along with Wales. To the north of rain, there'll be showers affecting Scotland at times, but to the south, it should stay mostly dry with some sunny spells likely close to the south coast in particular.