Today sees the risk of heavy showers even thunderstorms for southern Britain. By Friday an Atlantic weather system will bring persistent rain in from the west as SW winds pick up. So, a blustery weekend but with more humid air. The June statistics are out from the UK Met Office and show that overall, the UK was warmer than average and for many areas, wetter. The unsettled theme has continued into early July with more cloud, rain and today, those hefty downpours.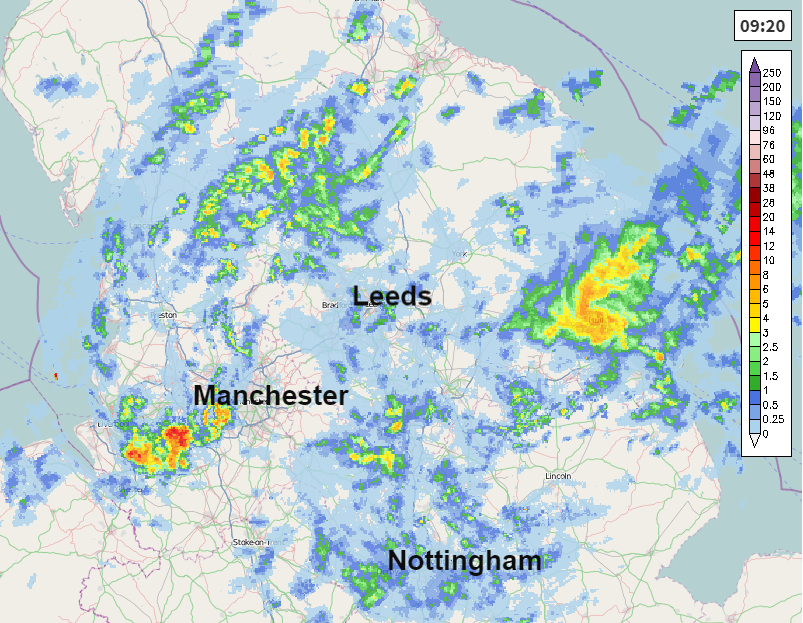 To start the day there is an occluded front giving a wet start for northern England, particularly Hull and East Riding of Yorkshire and North Lincolnshire. The winds are almost cyclonic around this rain, NE breeze off the North Sea for NE England, northerly for Northern Ireland, north-westerly for Wales and a westerly breeze for southern England. The rain will fade for eastern England this morning with many parts of the UK having a fair day with light winds, the odd shower, a good deal of cloud but some bright spells too. Temperatures will be in the mid to high teens and low 20sC in the south. Birmingham at 18C.
Showers breakout for southern Britain with the focus through lunchtime into the afternoon being across the Midlands, southern England and East Anglia and gradually towards the southeast. There is a risk of thunderstorms today.
"Strongest instability towards SE Mids, SE England and E Anglia by the afternoon may locally support thunderstorms to develop particularly where surface winds shift creating convergence and lift. Any thunderstorms will be slow-moving."