It's all a bit mixed. Temperatures in the teens or low 20sC with the chance of rain, even a few short-lived thunderstorms midweek. By the weekend, the Atlantic will be throwing in more wet and windy weather from the west.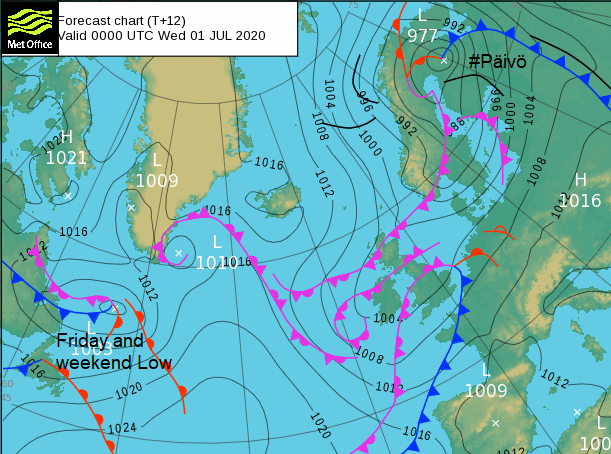 Today
Today there will be a fair amount of cloud, occasional bright spells and more showers. Temperatures will mainly be in the teens although eastern England up to 20C. For south-eastern England where the sun breaks through, temperatures could reach 23C and it will feel more close and humid. Many areas are starting Wednesday with light winds. There is still a westerly flow over southern Britain but more of a north-easterly flow moving over Scotland. This is linked to a low pressure over Scandinavia, a summer storm which hit eastern Finland last night, Päivö. It brought heavy rain and strong gusty winds which knocked down leaf laden trees and resulted in localised flooding. Around this low, cooler air is being pulled down past Norway and it looks cold tonight for northern Scotland, maybe down to 2 or 3C!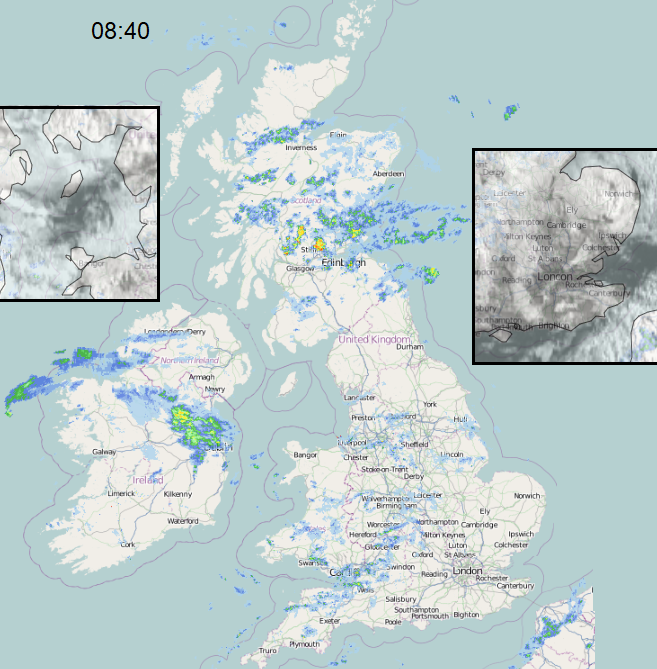 The wind directions are also important over the UK for Convergence Zones (CZ) today.