It's been a while since rainfall totals have been a discussion point, but they are for western Scotland at the moment, where some parts have seen 100mm+ over the last 24 hours with more to come today and to start tomorrow. Elsewhere though, we're still at the other end of the scale with some locations further south and east yet to see a drop this month, and many below 10mm. There's little in the forecast to suggest that's going to change during the coming days either - there will be some very hit and miss showers today but then high pressure will be taking control from the south again from Sunday onwards.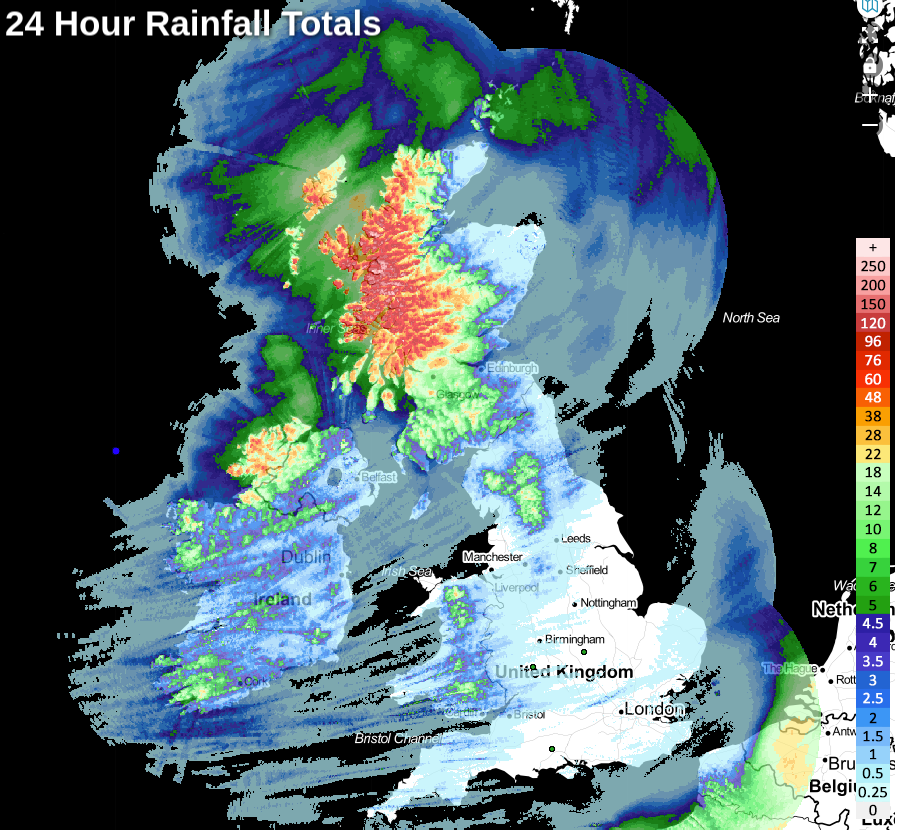 Today, that rain is going to just keep on coming for the west of Scotland, with some of it making it further east at times. Head further south, and it's a day of sunshine and scattered showers, with those showers (some thundery) blown west to east on a still strong wind. It'll be across Scotland where winds are the strongest today though, with gusts of up to 60mph in exposed spots, whereas elsewhere 30-45mph is more likely. So, if you're out of the wet zone and avoid the showers, it'll be a cracking day to get the washing dry! It's also going to be a great day for renewable, green energy with strong winds and sunshine bringing a perfect mix.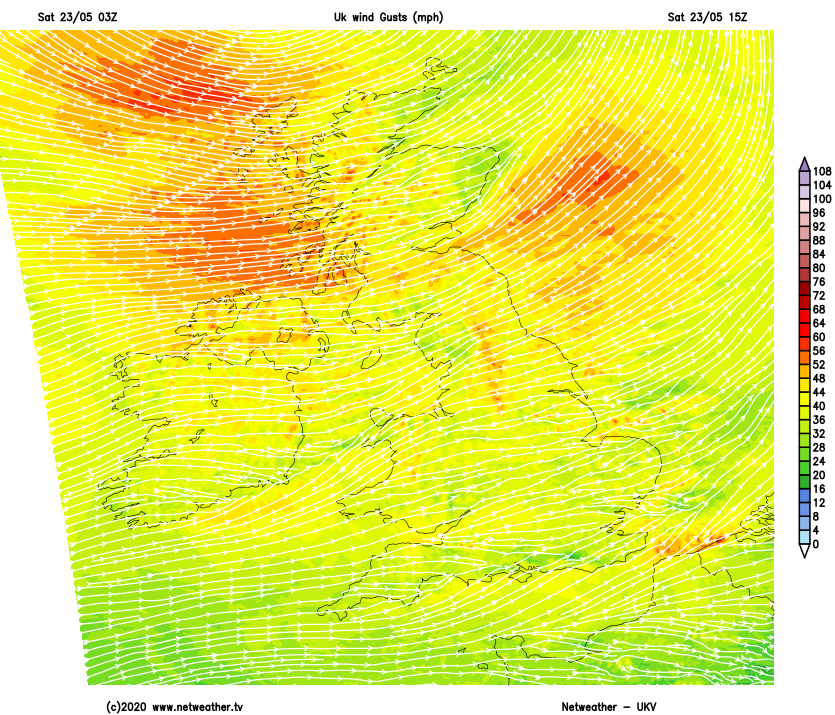 Temperatures today will range from a not too bad at all 18-20c in London and the southeast, and 14-17c across central and eastern England. Western England and Wales will be a touch cooler at 12-15c and Scotland will struggle a bit more with 8-13c - the coolest end of that scale under the persistent rain the west.