High pressure is well in charge of the UK's weather now and will stay that way through much of the upcoming week. It'll be positioned to our northeast for a few days, so we're going to have to get used to fresh easterly winds being a feature. Later in the week, they should ease though.
As you may expect with easterly winds, the east coast of the country will feel the chill, with western and central regions enjoying a bit more shelter and the warmer temperatures. Today, there shouldn't be as much cloud coming inland from the North Sea, but that will start to change from Tuesday. The cloudiest region today will be the far south and southwest of the country - a hangover from yesterday's rain, and in the southwest, there's the outside chance of a shower or two.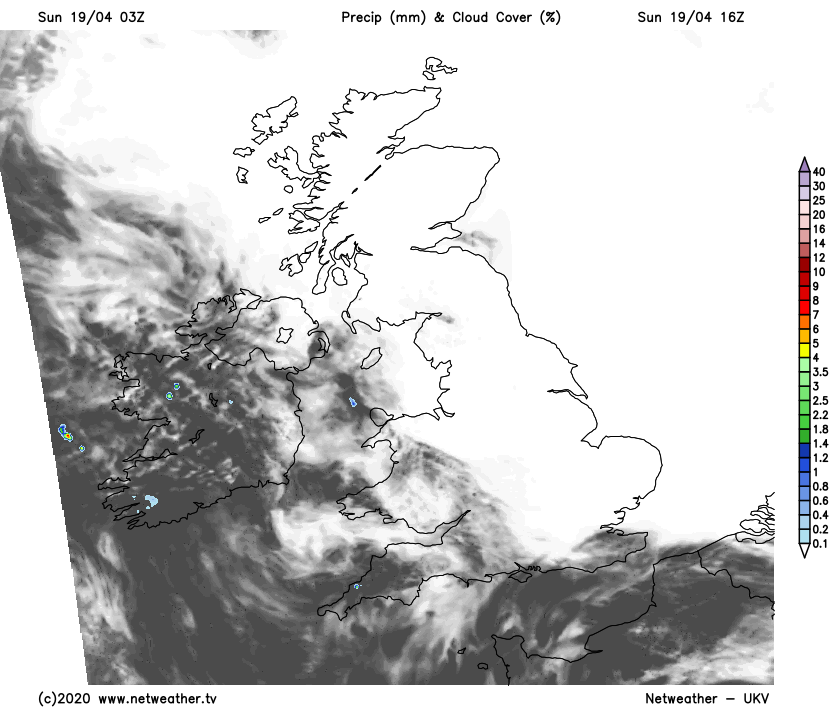 Temperatures today will rise into the mid-teens away from the east, where it'll be a struggle to get to 10-12c with the wind making it feel a few degrees colder than that. Overnight tonight, with often clear skies, it'll cool down quickly with a touch of ground frost in places.
Cold feeling easterly wind on Monday
Into Monday, the wind will be noticeably fresher, making it feel even colder down that east coast. Like today though, most parts will be sunny. But with low pressure not so far away, the southwest is likely to see more in the way of cloud with the potential for the odd isolated shower. Temperatures won't be too dissimilar to Sunday's values, but that wind will knock the edge off of them just about everywhere, with the east coast feeling more like 4-7c.