Tonight, it will be clear and dry and colder. A few spots down to freezing with light winds although the SW winds will be strong for the Western Isles with showers nearby.
Another fine day on Tuesday with a lot of sunshine. Temperatures in the mid to high teens with a southerly breeze which will continue to be strong for the far NW. London looks likely to see the low twenties Celsius again.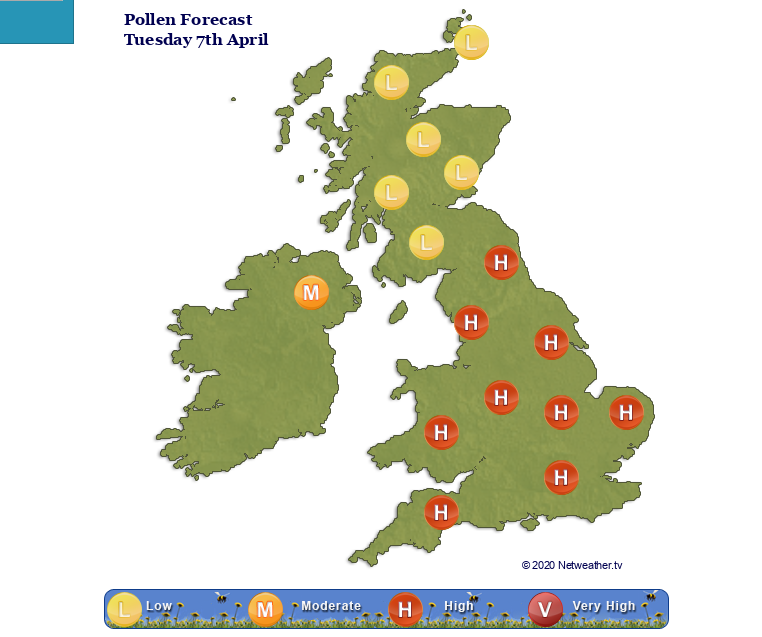 There will be high tree pollen and low to moderate spores. So, bear that in mind if you are prone to seasonal allergies. No grass pollen yet. In the sunny, dry and warm weather there is now birch and ash pollen in the air
By Wednesday a weak cold front will move in from the NW bringing more cloud and patchy rain. For much of the UK, it will be fine and settled and warm. Temperatures will be in the low 20s C for more parts of inland southern Britain with very light winds and an isolated shower. Cooler, breezy with more cloud and a little rain in the west for Scotland and Northern Ireland. Fair for northern England in the mid to high teens. Overnight there will be a frost for inland Scotland as the cold front moves towards the border and also Northern Ireland,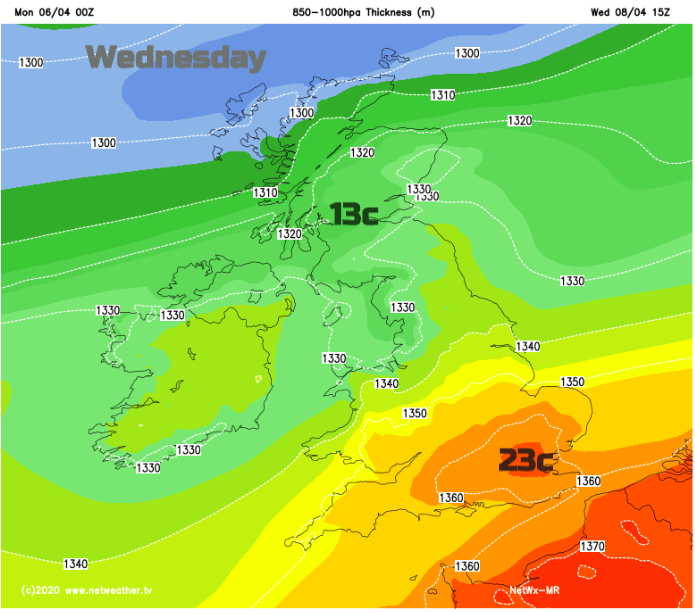 Later in the week, it all becomes more messy. Thursday looks okay but with a bit more cloud. Then more cloud and outbreaks of rain from the SW. Eastern areas still look quite dry but by the end of Friday the warm air will have gone and there will be rain for more of the UK heading north.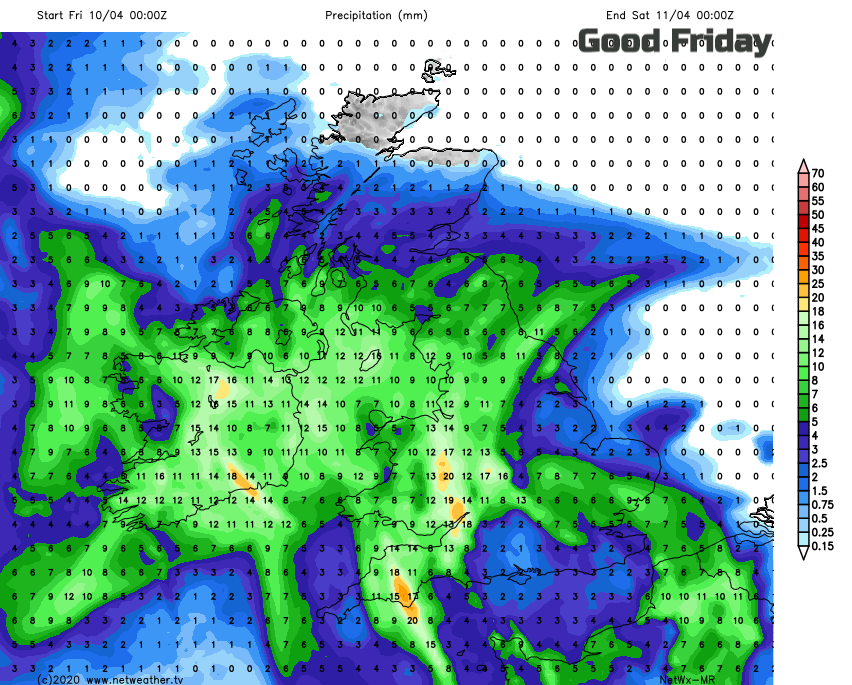 There will be a lot of dry weather during this week so this spell of rain for Good Friday would be quite a change. There will be showery outbreaks for some in the next few days, but overall high pressure is keeping our UK weather quite settled and slightly warmer than average in the run up to Easter.