At least the weather's doing its best to cheer things up in these difficult times, as spring arrives in earnest. While there'll be a few hiccups on the way, the coming week also looks fine and warm at times, particularly over England and Wales. The warmth may extend into the Easter period to enhance your daily walk while of course, remembering to adhere to the guidelines.
Pressure is high on the continent and low to the West, with a brisk southerly airflow across the country. So it's going to become breezy everywhere after a chilly start in places, but with wall to wall sunshine, especially in central and eastern areas. It'll become warm despite an increasingly brisk and gusty South or South-East wind, with temperatures reaching 17 to 19C generally and 20 or 21C around London, Norwich and in sheltered places towards the East coast.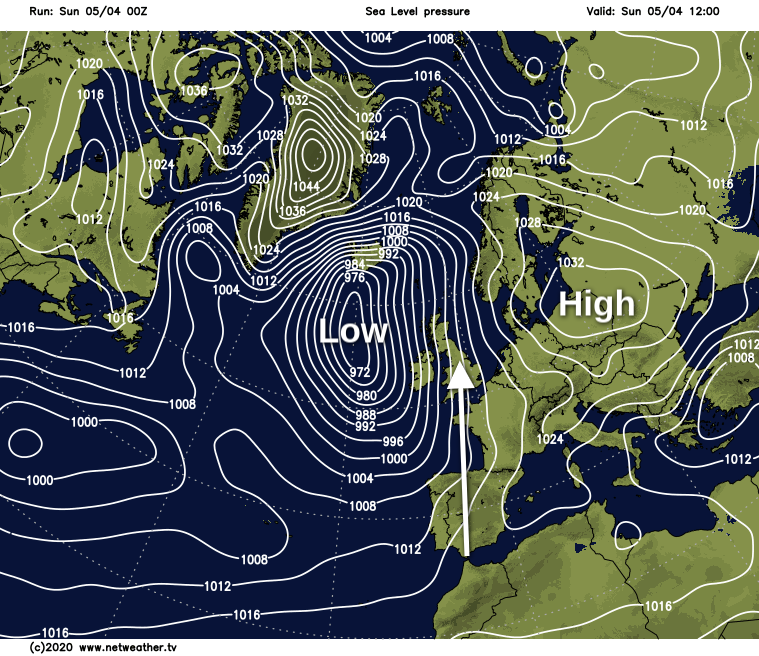 In the West and over much of Scotland and Northern Ireland, upper cloud will spoil the sunshine, with Northern Ireland, West Wales and the South West turning more generally cloudy through the afternoon as Atlantic fronts move in from the West. This'll bring some showers, with a fresh or strong southerly wind giving gusts in excess of gale force along exposed coasts and headlands. As a result, it'll be somewhat cooler here, although temperatures should still reach 12 to 16C.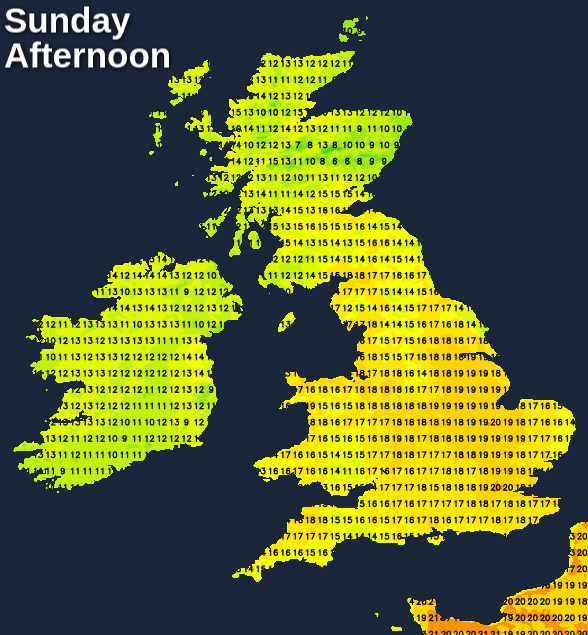 Although fine in central and eastern areas into the evening, it'll become mostly cloudy from the West overnight. There'll be some rain or showers, with heavier bursts over Scotland and in the North, but further South the rain will be patchy where a few places could stay dry. Over Northern Ireland, the rain will be replaced by a scattering of blustery showers, with other more western areas probably seeing clearer skies before dawn. A blustery southerly wind gives further gales in the West, before decreasing a little by morning. While becoming fresher from the West, it'll be a mild night in most parts, with temperatures generally not falling below 8 to 11C.
Although less breezy and somewhat fresher on Monday in a South Westerly wind, it'll still be blustery in the North and West for a while. Central and eastern areas begin cloudy with perhaps a few sharp bursts of rain across the South East at first, before this clears into the North Sea. There'll then be sunny spells, especially in the East where it'll become mainly dry, but the North and West will see the odd shower. Over Scotland and Northern Ireland however, you're more likely to catch a shower, with a few heavier ones in the West. Despite a fresher feel, top temperatures of 11 to 14C in the North and 15 to 17C further South will still be above average for early April.