Hope you remembered to put your clocks forward one hour this morning, as we enter British Summer Time. This'll give us lighter evenings to cheer things up a little in these challenging times, but unfortunately, the weather isn't playing ball. This is because we currently have a dose of spring northerlies from the Arctic that are blowing around an unusually intense anticyclone centred to the West of Scotland.
So it's going to feel bitterly cold today in a stiff and very blustery North wind, that'll give gusts to gale force in the Dover Straits and along some North Sea coasts. We've already had a few snow showers over North East England, but many of these will fall as rain or hail and mostly in the east, with any snow through the day chiefly on hills. There'll be a few sharp ones over East Anglia and the South East, but most of the showers will be light. Generally, large amounts of cloud are expected, but there'll be sunny intervals, with the best of these in the West. Top temperatures only 4 to 6C in the North and 7 to 9C further South, but it'll feel more like 1 or 2C out in the wind.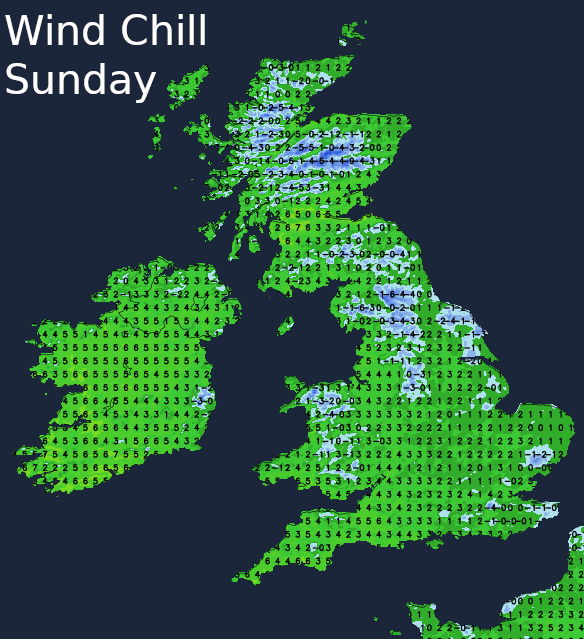 It'll be similar into the evening, with just subtle changes after dark. Northern Ireland, southern Scotland and many western parts are mostly dry with clear spells, and as winds decrease a little, this'll lead to a frost in places as temperatures fall to -2 to +1C. Meanwhile, the North of Scotland sees cloud making it less cold here, with the Northern Isles, in particular, having light showers overnight. Central and eastern England see a mix of clear intervals, and mostly light scattered showers wintry on hills, with still perhaps a few heavier ones towards the South East. Despite feeling raw a still quite blustery North wind will help prevent a frost, with lowest temperatures here mostly between 2 and 4C.