Snow has hit parts of the UK this morning - bringing travel chaos and school closures for some. There were snow and rain warnings to start the working week for northern Britain and Northern Ireland with disruption to the morning rush hour as many schools returned after the February half term.
Schools were closed in Northumberland, Co. Durham, Tyneside and Cumbria. Also, in Leeds and Bradford and other parts of Yorkshire with vehicles becoming stranded on some roads in the slushy or icy conditions. Gritting lorries worked through the morning to help keep the major routes passable, but some higher areas were covered in several cms of snow when people woke up on Monday.
A new low pressure moved over the UK early on Monday bringing frontal rain to already flood hit areas and coming up against cold air over northern UK. This resulted in snowfall, the first of the winter for many northern areas. The low pressure is moving eastwards today, ready to clear off over the North Sea with evening strong gusty winds for NE England and Yorkshire. However, before that, the frontal snow band has been heading northwards over Scotland and frontal rain heading to SE England. The contrast between the cold air in the north and milder air from the SW is dramatically shown by the temperatures on the radar image from lunchtime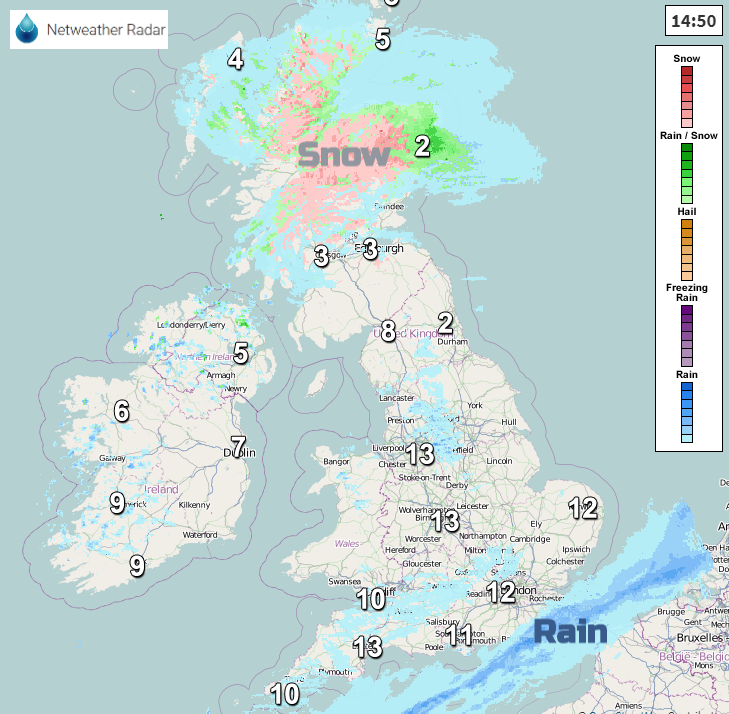 The snow over Grampian, parts of Highland and Inverness will continue into the evening More warnings appeared for tonight for Ice as colder air takes hold across the UK and stays for the rest of this week, for the end of February.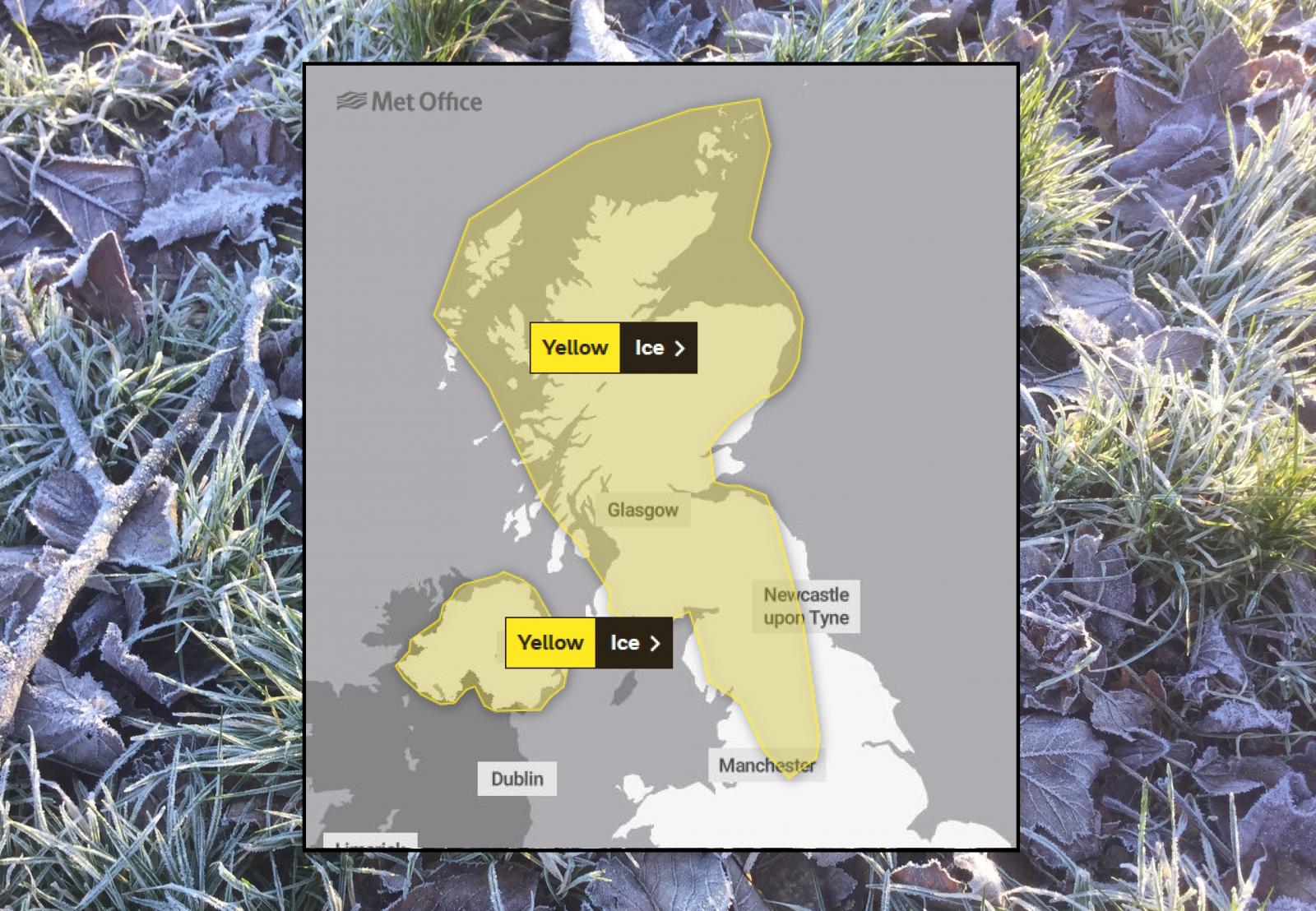 The wintry conditions are not the only concern. Two severe flood warnings are out for the River Severn, one in Shrewsbury and another for Ironbridge. The peaks in the river levels, which were expected later on Monday are now forecast for late Tuesday even Wednesday as all of today's rain filters down from the catchment areas.