Another day and more rain. There is also some snow for a bit of variation, mainly over Scotland but Northern Ireland has seen some already today and northern England. There will be gusty winds for England and Wales and the risk of further flooding continues.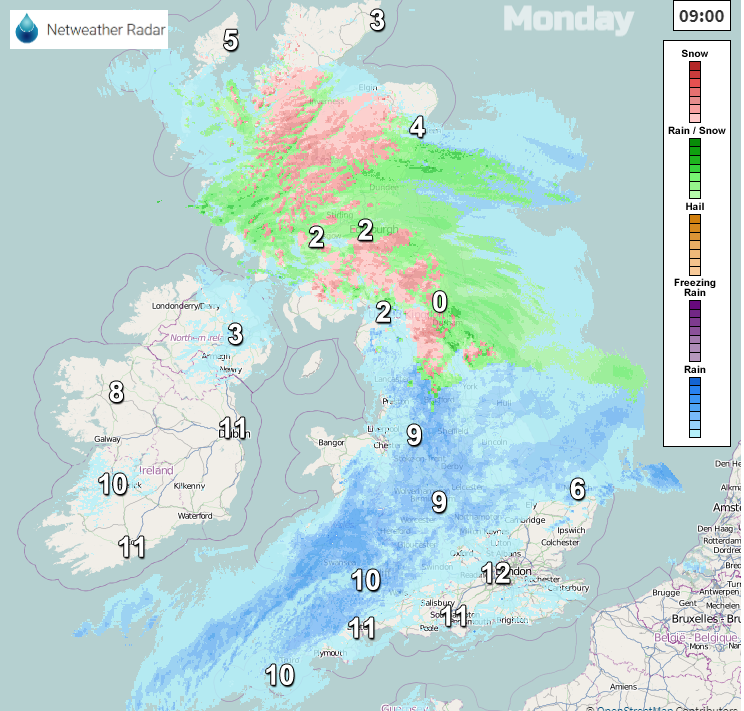 There are some schools closed today, first day back after half term. Conditions on the roads have been tricky with ice, lying snow or rain and poor visibility. There has been a decent covering in Co. Durham, Cumbria and Northumberland. More to come for Scotland.
A low pressure moved in overnight against cold air over northern parts of the UK. Some sources online had incorrectly labelled this as Storm Ellen, despite the UK Met Office widely commenting that there was not another named storm after Dennis. With two major weekend events already in February, no one should be causing undue worry with false news. There has been windy weather, more rain, more flood alerts and there is snow today but it is February, it is winter. The naming of Dennis and Ciara had worked well as they were significant events, windstorms with very heavy rain which led to widespread flooding. More discussion on the Netweather forum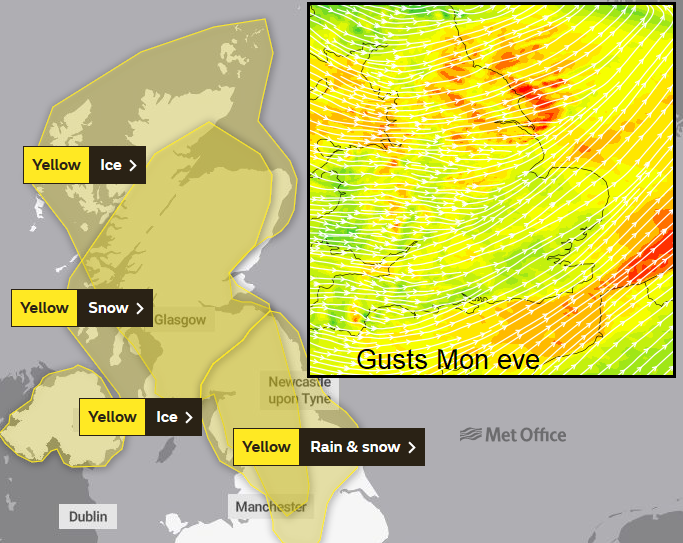 There are yellow warnings out today for Rain and Snow. It will also become more windy for England and Wales, with freshening SW winds, gusts over 50mph for coasts and hills. Later this afternoon there will be strong westerly winds for the Irish Sea and Isle of Man with strengthening winds for northern England and gusty conditions for the NE and Yorkshire as the low moves off into the North Sea this evening.