It is very windy this morning as another low pressure moves to the south of Iceland. There is a wind warning for SE Scotland and NE England particularly to the lee of the Pennines in these gusty SW winds. The fresh to strong winds continue today with the risk of severe gales for the Northern Isles. Southern Britain will not be as windy. It is quite mild this morning but feeling colder in the winds, but a cold front will move SE slowly today and behind that, it turns chilly again with snow showers for Scotland, Northern Ireland and northern England this weekend.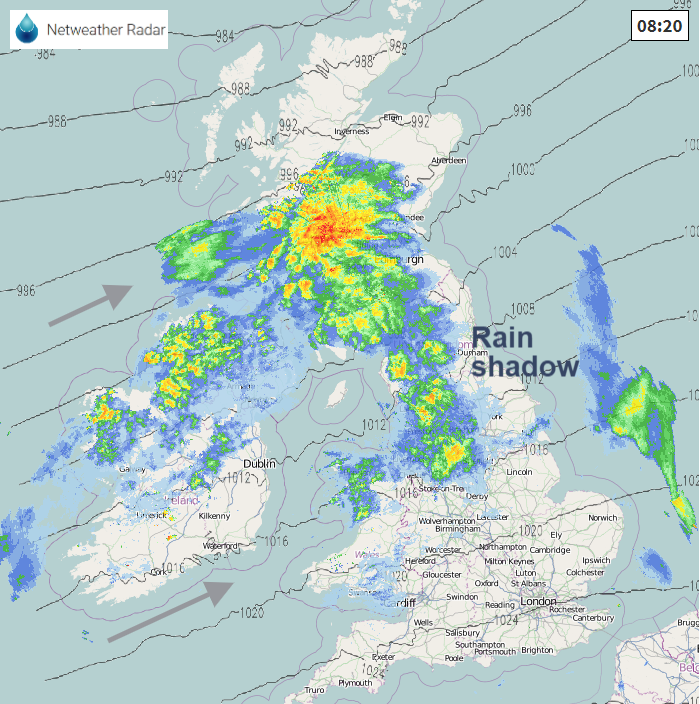 Temperatures today will be 7 to 11C. There will be bright or sunny spells to the lee of high ground where the cloud cover gets broken up, northern Scotland, the Midlands and the West Country, NE England. Other areas stay wet and miserable with poor conditions on the roads with surface water and spray.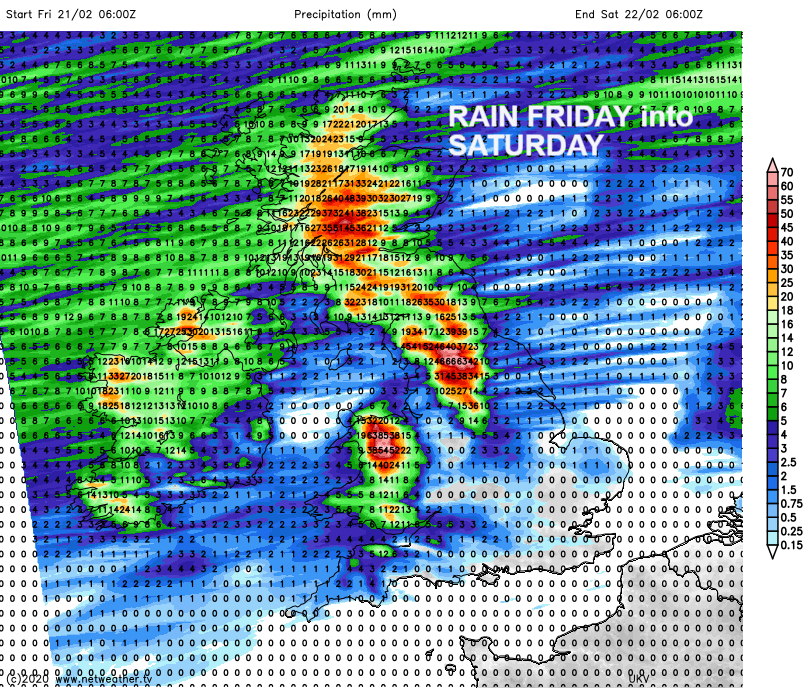 You can see on the rainfall totals chart for today that some areas stay dry but other (mostly marked by rain warnings from Met Office) get a lot of rain today. There is more to come for Yorkshire, Pennines, Lancashire, Gt Manchester and more of Wales on Saturday.
It stays windy tonight. Sub-zero for inland Scotland but mild for southern Britain at 10C. There is a yellow wind warning for Northern Ireland and northern Britain on Saturday with cold west winds bringing wintry showers and snow above 200m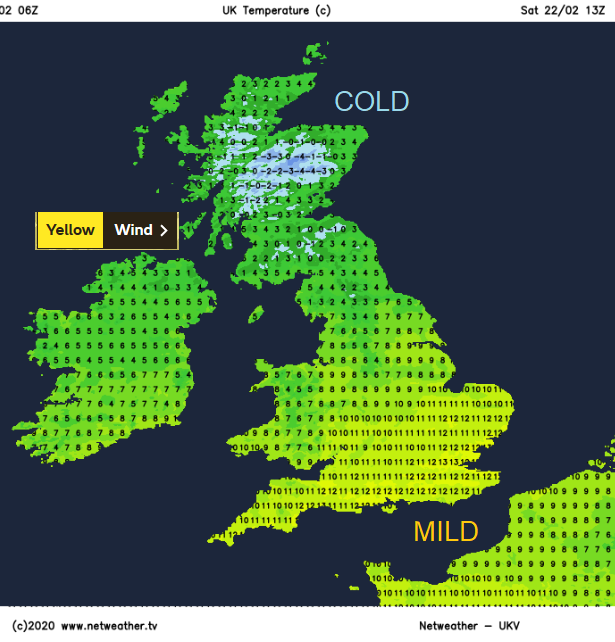 More rain on Saturday night as the cold front waves back north as a warm front which will bring rain to Wales, by the small hours into Northern Ireland, NW England and the Pennines again then over more of England. Mild air follows but as this frontal band hits the cold air in the north there could be snow swirling about for a time early on Sunday, maybe still during Sunday morning. Sunday does settle down; the winds finally ease and there is a lull to end the weekend.
Before the Monday low pressure heads in with its wind, rain and northern hill snow