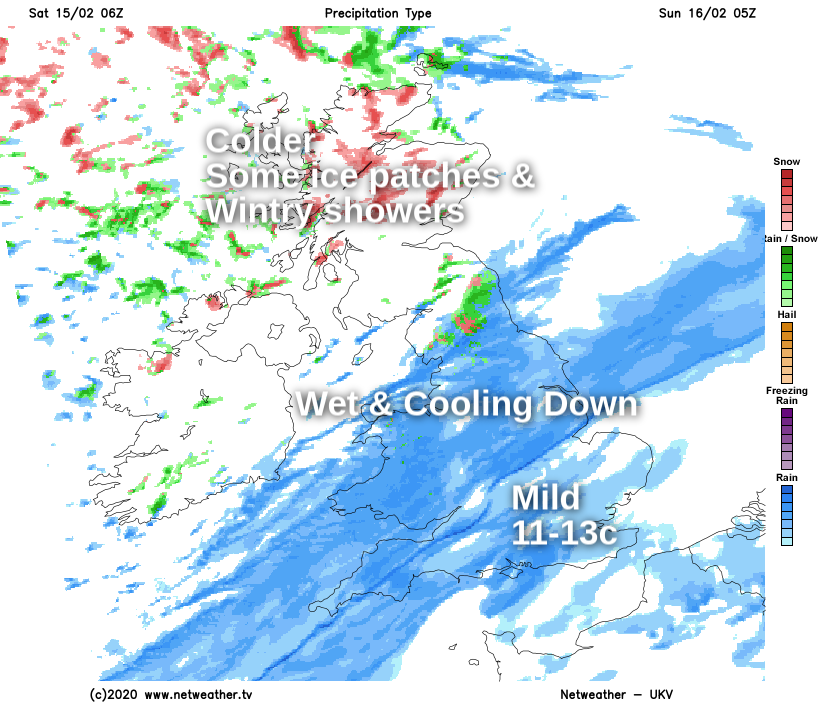 During Sunday, the rain - which is likely to be squally and heavy as it moves through, will eventually clear the southeast corner. That'll then leave the whole UK into a colder, fresher airmass. There'll be a good few showers around, some of which will be heavy and thundery, with hail mixed in. They'll also be falling as sleet and snow in the north and over high ground.
It'll still be windy on Sunday as well, with the potential for more damage and disruption. There'll be two areas of wind to watch - one in the south and southeast as the rain is moving through, and the other in western and northern regions with gusts again up to around the 70mph mark in exposed parts, and becoming more widespread across Scotland and Northern England during the second half of the day.
With all this weather happening, it's no surprise that the Met Office has warnings out across the weekend. There are also multiple flood warnings and alerts issued across the UK:
England
Wales
Scotland
Take care if you're in a flood-affected area - things may change quickly so please do stay up to date with your local warnings. Beyond the weekend, the strong winds will continue across the north of the country, and especially Scotland into Monday, before easing. The showery conditions will also carry through into Monday, and with a colder airmass still over the UK, some will fall as sleet and snow.