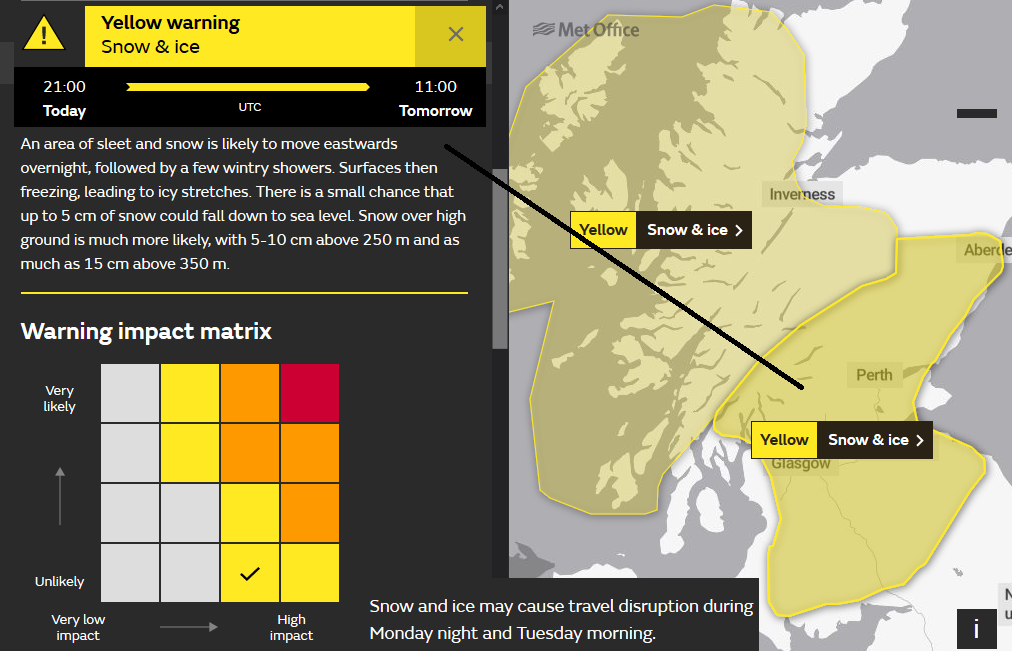 Today
With air temperatures around zero and just above for the north. Monday starts with the risk of ice and wintry showers, although still of rain at low levels. The main area for these showers today will be NW Highlands and the Scottish Islands. There will be a few for Wales and Northern Ireland, also Cumbria but much of the northern half of the UK just has a fair but chilly day with a noticeable SW wind.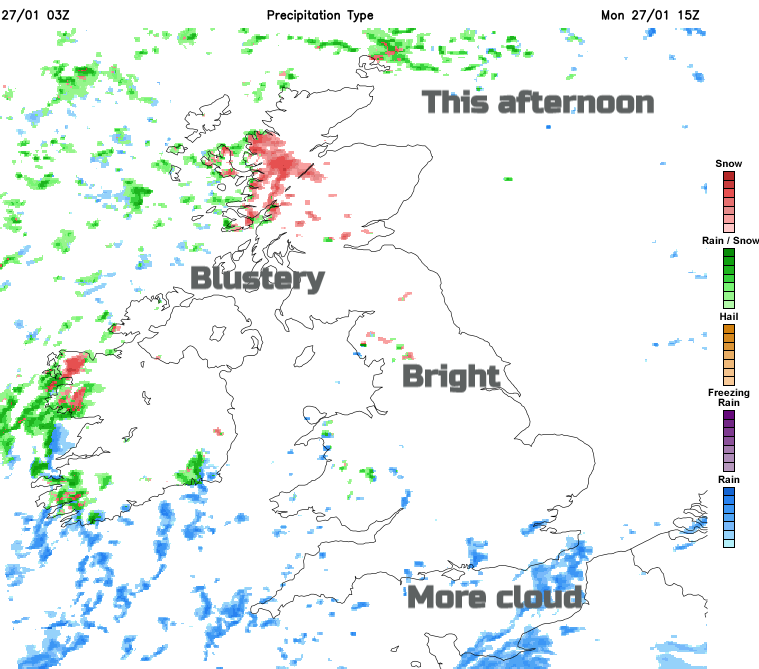 For southern Britain, there have been rain showers over the SE to start the day. One group move away towards the Low Countries, but more will move in from the English Channel over southern counties of England.
For Monday night a low centre will develop, the one I said I'd come back to, I've not forgotten. This is a secondary low from a large low pressure near to Iceland. It begins to develop tonight over Ireland and heads over northern Britain then out into the North Sea. Last week some model solutions really did develop this centre, so it was being kept an eye on for strong winds, the GFS still has hints of this as the low pulls away from eastern England. it could bring some snow even to lower levels during Monday night.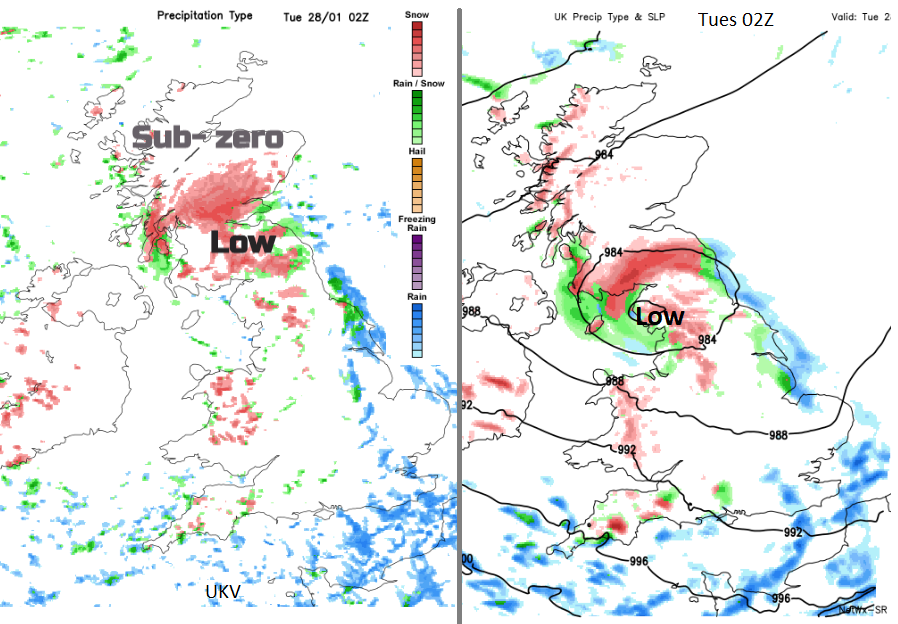 Looking at the output from the UKV and GFS model there are some differences in the path of the low centre and so the location of any snow. It will be interesting to see where the Met Office warn for snow after their mid-morning conflab. (Below from GFS Netweather SR model)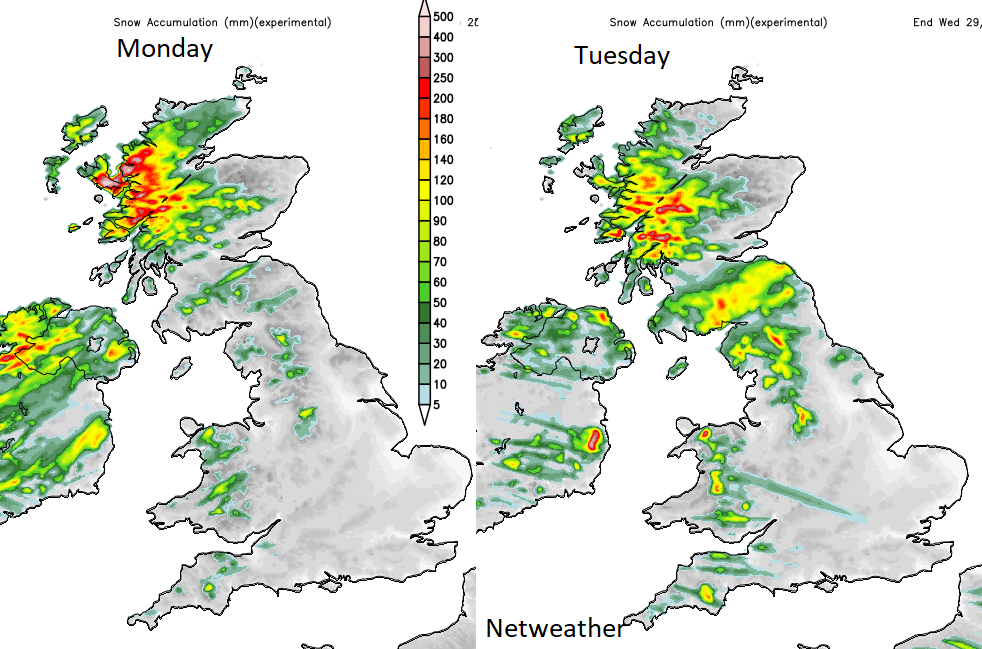 So, uncertainty in the forecast for Tuesday morning. It could be fair but cold for many with a few wintry snow showers from the west. With lying snow for parts of Northern Ireland and northern Britain from the overnight low. Or, with the low centre still over northern England and SE Scotland with strong winds to the south of the centre for the Irish Sea, NW England, into Wales and the possibility of snow for northern England and southern Scotland to start Tuesday. And fresh westerly winds for England and Wales, strong around some western coasts and maybe as the low moves towards the North Sea.
For the rest of Tuesday, it will feel cold, there will be bright spells and still a scattering of showers from the west.