Summer 2018 - Moans, Ramps, Chat etc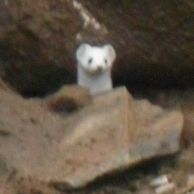 Please ensure you stick to the forum guidelines when using this thread, particularly when it comes to discussing weather preferences:
Quote

Weather Guilt-Tripping - Please don't suggest people are selfish for enjoying or even looking forward to a certain weather type. Everyone has different weather preferences, but since none of us can control the weather, no-one should be made to feel guilty or foolish for liking it.
Message added by Paul
---
Latest Weather News

In normal times we'd be talking about the excellent timing of the sunshine and warmth coming through at the weekend. But of course,a0these aren't normal times, so even though temperatures could get to 20-21c in places tomorrow, we're all going to have to enjoy it from home. Read the full update here

Changes in the weather world as observations reduce from aircraft and on land in the time of global pandemic. Less initial data to input into the computer models. AMDAR AIREP Read more here

Jo Farrow

| 

Latest weather updates from Netweather

1

Recently Browsing

0 members

No registered users viewing this page.