Summer 2018 - Moans, Ramps, Chat etc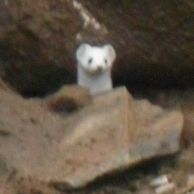 Please ensure you stick to the forum guidelines when using this thread, particularly when it comes to discussing weather preferences:
Quote

Weather Guilt-Tripping - Please don't suggest people are selfish for enjoying or even looking forward to a certain weather type. Everyone has different weather preferences, but since none of us can control the weather, no-one should be made to feel guilty or foolish for liking it.
Message added by Paul
---
Latest Weather News

Staying unsettled for the foreseeable future, with more rain on the way, heavy and persistent at times in the north and west, same areas affected by flooding. Often windy too, with gales possible. Read the full update here

Jo Farrow brings us the latest weather forecast for the remainder of this week, and there's more rain on the way. Along with that, there'll be some strong winds at times, and also some snow - particularly up over the high ground of Northern Britain. Read more here

Jo Farrow

| 

Latest weather updates from Netweather

Recently Browsing

0 members

No registered users viewing this page.