Holidays
Local
Radar
Snow?

Summer 2018 - Moans, Ramps, Chat etc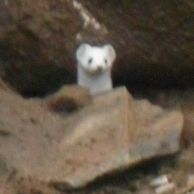 Please ensure you stick to the forum guidelines when using this thread, particularly when it comes to discussing weather preferences:
Quote

Weather Guilt-Tripping - Please don't suggest people are selfish for enjoying or even looking forward to a certain weather type. Everyone has different weather preferences, but since none of us can control the weather, no-one should be made to feel guilty or foolish for liking it.
Message added by Paul
---
Latest Weather News

Although today will be drier for many, showers or longer spells of rain will return across most parts by Thursday and will continue to affect most parts Friday and through the weekend. Read the full update here

With an Amber warning for Thunderstorms issued for Monday evening rush hour and then more rain from the west, a look at the UK forecast for the week ahead. Video with Jo Farrow Read more here

Jo Farrow

| 

Latest weather updates from Netweather

2

Recently Browsing

0 members

No registered users viewing this page.