Summer 2018 - Moans, Ramps, Chat etc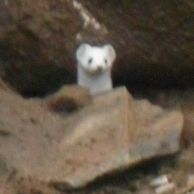 Please ensure you stick to the forum guidelines when using this thread, particularly when it comes to discussing weather preferences:
Quote

Weather Guilt-Tripping - Please don't suggest people are selfish for enjoying or even looking forward to a certain weather type. Everyone has different weather preferences, but since none of us can control the weather, no-one should be made to feel guilty or foolish for liking it.
Message added by Paul
---
Latest Weather News

Michael Fish is back with his latest weekly forecast. The forecast is a familiar one as well, with more rain and wind affecting the UK and Ireland through the coming week. More issues with flooding are likely, and there may also be some disruption due to strong winds at times as well. Watch the video here

SW England has a lot of rain on the way for the rest of November. It's already been wet and there is rain forecast for more of the UK this weekend as areas have barely recovered from this month's flooding. Read the full update here

Recently Browsing

0 members

No registered users viewing this page.