Holidays
Local
Radar
Snow?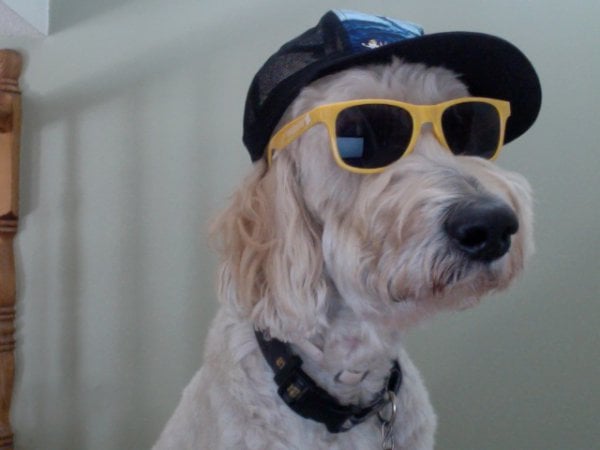 Content Count

1,674

Joined

Last visited
Everything posted by legritter
good afternoon fellow posters ,first of all a big thank you for all the info from different people over the recent very exciting cold and snowy spell .I keep saying this but we have a brilliant Weather forum , A brilliant Team ,And posters of all different Levels of experience .Its been great watching things come together ,back in the 80s all i really had in front of me was the Bristol weather centre ,they would post to me Fax charts out to five days ahead at just a small charge ,and of course the bbc , and late at night before the shipping forecast On radio 4 a look ahead for the week .As for current Models i think this week will become interesting again , The SSW event as made a very big difference in the northern hemisphere pattern ,and with the Atlantic a breading ground for low pressure centres ,and The GFS model showing high pressure further to our north , i am expecting another Cold spell or perhaps some shorter cold Snaps .There was a very cold period back in early APRIL about 1908 which gave disruptive snow in southern and central parts of England ,so Gang ,The Hunt is on again , perhaps a Beast from the North this time , CHEERS Gang ,

yes it does look to be taking a track further south ,time will tell , but a very interesting feature ,cheers all .

Morning gang ,i am finding this section very interesting ,Thanks all for keeping us all updated , interesting period coming up ,and plenty of surprises possible , todays showers already seem to be further west than was forecast or is it me wish full thinking ,cheers all .

Good afternoon all ,with the passing of my beautifull wife last Autumn things have been rather busy at home but now starting to quieten down ,so today i,v been for a great walk up local woods .with the Dog still managing to get muddy even with most of the ground frozen .I,V this morning put a new light in the outside Halogen security light ,this will come in handy as our sreet lights go off just after midnight here .Just hoping i can watch the snow falling ,the sound of silence ,thoughts of yester year ,the thrill of it all .Fax charts will be very interesting this coming week ,and we will probably get Corrections made on some days ,this is usually written across the chart ,and these are published at unusual times of day so keep an eye out for these .There are many synoptic situations possible this week with such deep cold ,so dont take forecasts as gospel ,well hope all of us get to see some of the magical stuff , as far as the low forecast to approach our area later next week ,Tuesday i think we will know ,if its game on , take care all ,ps if you curtain twitch keep your hands clean ,as my late wife was always telling me off for marks on the curtain ,mind you the dog curtain twitches but with his NOSE !!!!!!!,HAVE A GOOD WEEKEND GANG ,

good evening all ,Great looking weather outlook for the uk ,Just amazing charts over the past week . With next weeks very cold 850 s ,we will have loads of unexpected snow chances popping up at short notice ,dont be surprised to see the Fax charts get updated at unusual times with Correction wrote across them .As for the low pressure forecast to approach later in the week on the Models i personally will wait till Monday ,if this system does arrive it could be very similar to early January 1982 ,and that was shovel fulls of snow for some ,but as we all know it could miss the bulk off us posters , so STellas all round ,Lamp posts watching commence , I see there are 10 new replies to read anybody would think its going to be cold and snowy cheers all .

Good afternoon fellow posters ,off topic but thank you all posters who have sent me messages of sympathy ,very heart warming .On to the Charts today ,Looking very good across all Models ,i am getting very excited ,and today at our local supermarket people are literally having a good stock up , the young girl at the check out asked me if i was buying soup because of the big Russian storm coming ,i did try explaining to her that its a week away and things could change .Fax charts will be very helpfull but remember at this range we can expect downgrades and upgrades from all weather predicting charts ,but my gut feeling is we will be visited by a very cold spell ,and yes snow is on the menu but on whoes plate it falls is still to be decided . AS i have said before ,any New members trying to understand upper air patterns Temperatures etc ,have a look at plane Contrails ,then read ,The science of Contrails ,very interesting stuff ,small contrails long contrails ,different shape contrails etc etc ,if you log the plane you see you can look up on many sites and it will tell you its height etc ,UK AIRSPACE IS A GOOD SITE ,of course if its cloudy and snowing hard you will probably be glued to the snow radar ,or if its night you will be Curtain twitching ,or Lamp post watching .So very interesting period coming up lets hope we all get in on the action ,it will be interesting if we can get that 510 DAm line or lower ,Let the hunt begin Gang ,cheers STEllas all round .

My bird feeders ,nuts seeds and fat balls ,had hardly been touched untill a few day ago ,then on Monday about a dozen or more Long tailed tits arrived ,flitting around the garden for about ten minutes then disappearing only to reappear twenty minutes later ,and so on .And today the berries are being closely guarded by the local black birds .As for the weather ,looking at all current charts etc ,we could get lucky especially if any fronts stall , And if Mother nature turns a blind eye to the M4 Corridoor it could be our turn .Certainly looking like the best synoptics for us in a while .Although i do visit the Model output forum ,for any new beginners ,keep an eye on the Fax charts ,the met office updates , read between the lines ,Snow falls are very hard to predict ,but many a good fall in our area as come from Marginal situations ,right i,m off down ASda for a good stock up , could be some curtain twitching coming up ,Radar Watch ,take care all ,cheers

Sorry about my above post ,totally cocked up on this one .Not often i post charts ,and dont know where my Text as gone ,anyhow chart 168 hrs looks good to me and its as far as i will look at the moment .I got woken up at just gone 7am today by Churchill my Dog ,he was barking at my computer and his lips were saying Slider and Beasterly . A good start to the day gang ,but we must stay focused ,very very interesting Model watching coming up ,Many opportunitys for the white stuff depending on Location , storms , lightning , Mother nature putting on a show Gang ,But i think the computer models will tease us with many outcomes , this is better than the usual Mild mush ,cheers .

17

1

who ever you are please give us Frosty back ,my dog is growling he knows something is up

2

Good morning Gang ,just popped in for a read and some chart browsing ,realy wild out there today ,certainly some interesting weather coming up this week .And looking at the Ecm on its further charts i can see some interesting higher hights building to our far north and far north east ,so a possible STella run this evening could be on the cards at about 192 Hrs onwards ,so i am expecting a big Swing ,of course this is just a calculated hunch by me ,but the Dog is nodding his head (churchill) .Will be interesting to Watch this Wednesday /Thursday Storm develope and i expect that to be named Today ,Storm Fionn if it does get named .And looking on the modelling of this Low pressure area i,m pretty sure it will take a track further south than currently modelled but not talking of a big shift as its now in range compared to over past weekend . Pretty sure from mid day tomorrow through till Wednesday morning a large area of wintry weather will affect even low levels ,especially in any heavier falls .Well Gang Mother nature about to give us a show ,lets enjoy ,catch you all up later STellas all round .

17

Brilliant read ,nature at its fury ,cheers Legritter .

1

Yes Gang ,next week looks exciting ,we have some very interesting weather on the way for many of us .Lets hope all areas see some of the white stuff .many features could pop up in a cold flow off the Atlantic , and if some of us are lucky especially if these features arrive overnight and are intense enough we could see Snow even in the south ,i,v seen it before .So lovely jubley ,i,v just pulled out our new Sofa ,will go behind that at charts time ,and get the dog to Watch the charts and Nod or Shake his head if they are good or bad .Great forum To read folks ,wish all Snow wise ,best of luck ,And for you Curtain twitchers ,please do so with Clean hands ,My Late Wife was forever moaning at me for getting marks on curtains and blinds ,That realy was her only moans ,roll on GFS ,and ECM this evening take care all .

31

Good afternoon all ,I have just popped in for a read on the forum ,very interesting reading i must say . As for the weather ,its bitter out there but rather boring . waiting now for the GFS run ,and the period of interest for me is 144 HRS ,just hoping something will give next weekend .Personally when i read the met office outlook ,which is based on there Weather models which of course we dont get to see but we can read between the lines and get an tdea of the synoptic set up they can see . I think that giving a Months forecast should be curtailed to just two weeks ,but the powers to be require Four weeks , Looking at current Data i would say look no further than the end of this weekend ,things could turn interesting after that ,things could fall in to place for some wintry weather ,it only takes a short while for temperatures to turn cold on the continent ,and if the Jet does dive to our south ,that could usher in some exciting weather ,and there is plenty of cold air out in the north Atlantic ,the very far north ,so we await todays model runs , join you all later , and i may have a STella the first Drink for quite a while ,STELLA ,S ALL ROUND GANG

A fantastic post from Johnholmes ,This weather forum is the best around ,cheers to all my fellow posters .

Happy 2018 to all posters ,may 2018 bring us loads of interesting weather and good health to all of us .cheers gang

Good afternoon all ,my take on the current forecast models is that it gives plenty of interest , no zonal mush but i feel we have the building blocks in the charts for some wintry weather towards next weekend . indeed i think we will be visited by some noteworthy and news worthy weather .We just need to chill and enjoy all this info we have at our finger tips . I am off to a wedding now , by myself and for all those that have wished me well over the past year ,and all other posters i raise a toast STELLAS ON ME , ALL THE BEST FOR 2018 cheers .

HI GANG ,think i cocked up on above post ,trying to attach charts for next weekend .Any how think from next weekend onwards we could see some action for cold weather and Snow fans ,Just have this feeling that the Northern hemisphere is primed for several newsworthy weather events .Friends in Canada have it Brutal at the moment and very early for them .This winter so far as been very interesting and still plenty of time left ,A few signs on models that some higher pressure is trying to pop up over the arctic and pressure over southern and central europe falling ,Met off update changed today ,so 7 days from now could be the start of something very interesting ,cheers gang ,and ALL the best to all my fellow posters on Net weather ,have a great new year and may it snow ,settle and stick ,with no mention of M4 Corridoor ,Slush ,Sleet ,cold rain ,Happy new year .

hi gang ,our local yard where they keep the gritters opened up about two hours ago ,they are loading up as i type ,gone much colder last thirty minutes ,think higher elevations could get a good covering .we at lower elevations need that precipitation to keep going for several hours or more .wish you all the best gang ,its getting late but me and my son are having bubble and squeek and cold meats for late supper ,my wife loved that , thanks for all your wishes over the past year which saw my wifes mum pass away then my wife after six months of Cancer , think i will go and watch the heavens later and hope we at lower levels get a covering ,cheers to all .

Hi posters ,just wanted to wish all on this fantastic weather forum ,a great christmas and great 2018 .some fun and games coming up for some of us later tomorrow and wednesday ,beats non stop mild mush and i wouldn.t be surprised that many low lying areas could see some Snow out of our weather system later tomorrow although probably on the wet side but thats the type of snow i like to see falling ,Fingers crossed . Thanks for all the support over the past year folks ,

Afternoon all ,i,v just finished doing my xmas cards and trying now to have a look at ANY radar available .its currently snowing moderate and now settling ,i,m not very high above sea level probably 50metres or so .i cant seem to get any rain ,snow radar think my computer needs kicking .could any one who is currently available have a look and see what precipitation is falling to our north and far north west ,i managed to see the satellite return for 2pm earlier and it showed a mass of cloud as far as Ireland coming our way ,just hoping this snow can keep going for another 8 hours or so .temp should keep falling looking at charts ,thanks legritter ,great start for winter cheers .

MORNING GANG ,i have not posted much lately ,recently lost my lovely wife of 38 yrs married .Up till about 10 minutes ago i was sat watching the pouring rain and watching the trees swirl in the wind ,hoping that it would turn to heavy snow HEY PRESTO its arrived , now this is much earlier than i expected . pretty heavy now ,for those who say it wont pitch i have seen many a snow fall pitch on wet ground over the years , no guarantee though .Radar looking impressive to our north and if the precipitation can carry on for several hours we could see a winter wonderland , great reading all your reports on this forum ,the snow currently is coming down in waves but likely that once the colder air takes a hold proper ,and gets rid of the warmer air just a little above our heads we could see i guess a good prolonged fall ,cheers all LEGRITTER .

Totally agree ,i will be waiting a while yet ,5/6 days in meteorological time is time for it all to go pear shape .The low could whistle into France ,no real cold air to bring in to the mix ,it could even dive south east ,and other synoptic outcomes could happen ,. I am very excited myself but many many years of studying weather and looking for good snowy setups as taught me to be a little patient and get to the three day range and a back up from the met office ,But very interesting watching coming up ,cheers gang

Good morning Gang ,just had a look at GFS and it does warm the cockles on this sunny but cold winters Morning . Just hoping the ecm This evening can do the same thing and give this Forum meltdown .One good thing that excites me at this start of Meteorological Winter is the fact that we have had a couple of shots of Arctic sourced Air already ,and yesterday great to see something white falling and nearly all of joe public walking about in hats scarves and gloves ,so taking this on board all we need now is Mother nature to be kind to us Model watchers here on the best weather forum around .I,v said this before but any New posters trying to understand upper Air weather charts ,a good read is The science of CONtrails ,depending on their size shape how long they last etc etc can help you understand the upper air profile , Thanks again to all those regular posters who give us plenty to read and digest with posting of charts and Data etc ,right off to get some PRozack ,STellas and a couple of Shovels ,oh and bags of Salt ,cheers .