Holidays
Local
Radar
Windy?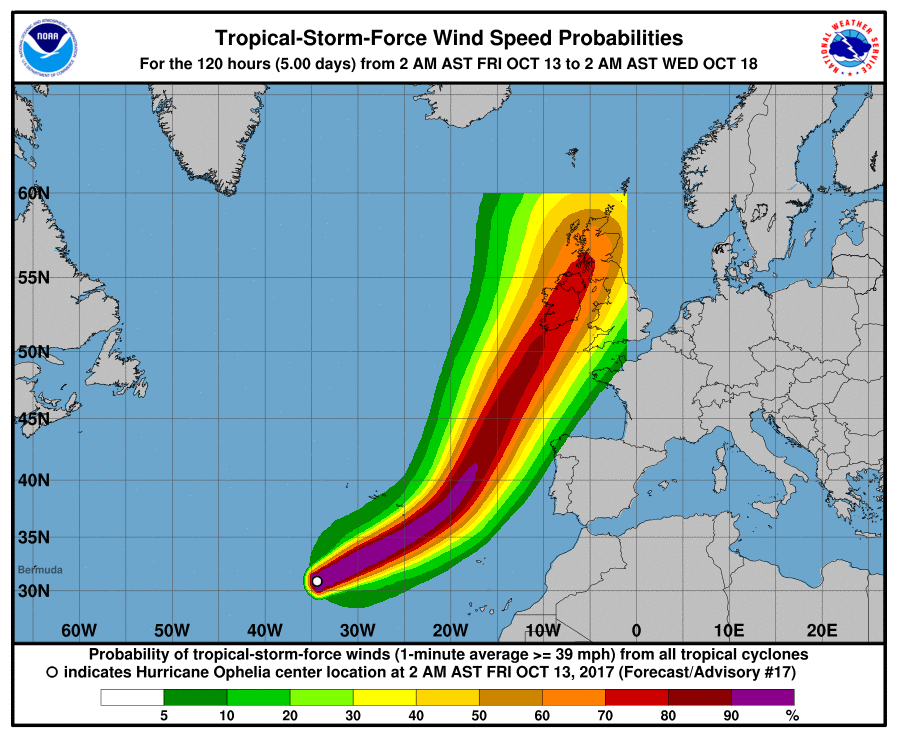 Content Count

843

Joined

Last visited

Days Won

1
Community Reputation
624
Exceptional
Profile Information
Gender
Location

Yate, South Gloucestershire
Incredible sunset tonight wasn't it?! All the pics are amazing, I didn't get any but wish I did I was just stood outside looking at it in amazement never seen the sky so red/orange!

200+mm across southwest Wales, very grim, NW and Cornwall seeing 100mm+

Do you have a link to the Buoy I been following buoy data on the NOAA most of the night but as the storm got closer to Ireland the buoys aren't working/supported on the NOAA site, closet I could get to the storm most of the night was K2 - https://www.ndbc.noaa.gov/station_page.php?station=62081 and K5 which is pretty much way north west of Scotland! - https://www.ndbc.noaa.gov/station_page.php?station=64045

Looking like this is going to be a nasty one, EURO4 12z accumulative are a worry across Wales/Cornwall/NW

Few webcams Panama City Beach (Gulfcrest Cam) - https://stream.webcams.travel/1397859754 Panama City Beach (Pineapple Willy's) - https://pwillys.com/beach-cam/ Panama City Beach (Calypso) - http://www.calypsowebcam.com/ Panama City Beach (Emerald View) - http://www.emeraldviewresorts.com/panam ... h-web-cam/ Panama City Beach (Holiday Inn) - https://www.hipcbeach.com/holiday-inn-resort-beach-cam/ Panama City Beach (Runaway Island) - https://runawayislandpcb.com/panama-city-beach-webcam/ Panama City Beach (Sandpiper Beacon) - https://sandpiperbeacon.com/panama-city ... m/fun-cam/ Panama City Beach (Schooners) - https://www.schooners.com/multimedia/sunsetcam.htm Panama City Beach (Shark's) - https://seahavenbeach.com/panama-city/webcams/sharkys/ Panama City Beach (Spinnaker) - https://spinnakerbeachclub.com/beach-web-cams/ Easy Panama City Beach (By the Seas) - https://bythesearesorts.com/east-panama ... -live-cam/ St. Andrews Bay (Barefoot) - https://bythesearesorts.com/st-andrews-bay-live-cam/ Alys Beach Webcam - http://www.alysbeach.com/webcam/ Seaside Beach (Bud & Alley's) - https://www.budandalleys.com/webcam/ Choctawhatchee Bay - https://30a.com/bay-cam Destin Beach (Ocean Reef) - https://www.oceanreefresorts.com/beachc ... -beach-cam

The eye is coming in to range of the Northwest Florida long range radar now still moving in a north or slight nnw motion thought we'd see some nne movement by now? https://radar.weather.gov/radar.php?product=N0Z&rid=evx&loop=yes

https://pwillys.com/beach-cam/ should come in handy over the next 16 hours or so

Eye clearing out rapidly now, scary times was not expecting this storm to go the way it has. Have followed it all day and just amazed how its gone this way.

Hope the ICON is wrong with this one

The sun is actually out here the first time in about a week, due to cloudy skies, it's almost blinding compared to what I've been used to.

Is the stuff coming out of France expected to head across in to the UK or is it going to fade/burn out over the channel

In the gap here, been pretty boring weather wise here for about a week or so now, not really seen the sun much.

Was out walking in it nothing to bad am a little soaked through but thats because I went out in a t-shirt, it went over relatively quickly and even seems like it's trying to brighten up here now, but that won't last long.

Been overcast here for what feels like weeks now, the sun sorta shown up a bit this morning but only for about 10 minutes, interested to see what this Amber warning may bring.

Don't think I've seen blue skies all weekend just depressing rubbish grey, although we did have a storm rolling around yesterday morning but nothing much came of it. I've even forgot what blue skies look like!