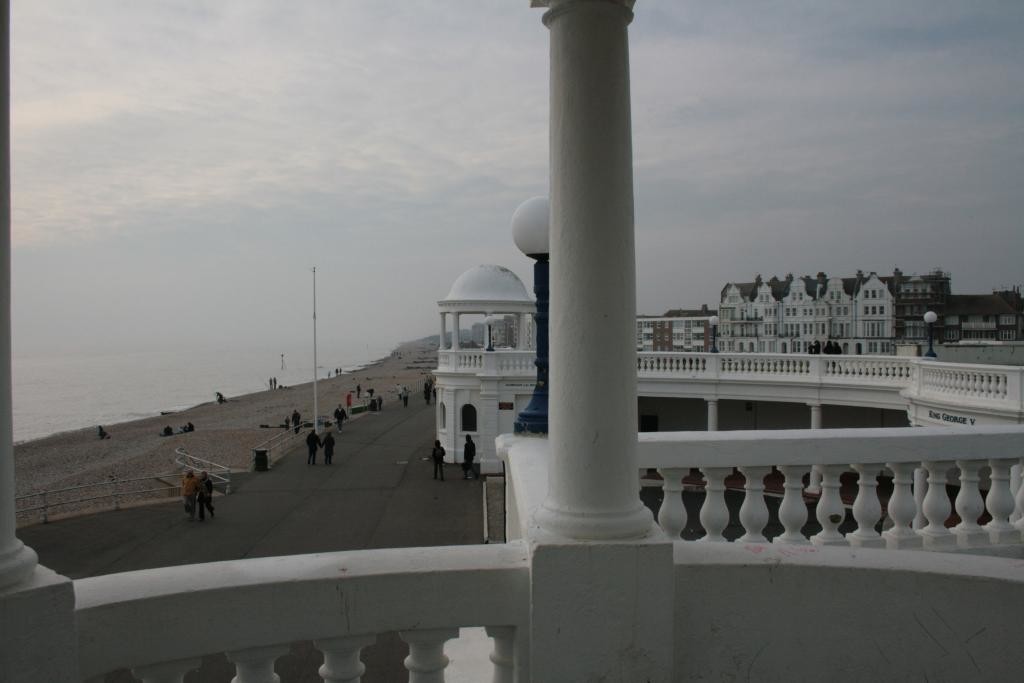 In 1933 the 9th Earl De La Warr, the socialist Mayor of Bexhill, launched an international competition for a new Pavilion for arts and entertainment on the seafront in Bexhill on Sea.

This was the first major competition for a public building which sought a specifically modern solution. The brief was to be; simple in design, light in appearance, include large window spaces, terraces and canopies, and use a modern steel-framed or concrete construction. This brief was an open invitation to design a building within the Modernist style, then currently in vogue in Europe.

In the 1930's Modernism was introduced to Britain by the arrival of a number of German Jewish architects and designers, who came to Britain following Hitler's rise to power. They included key figures in the Bauhaus and Modernist movements such as Walter Gropius, Moholy Nagy, Marcel Breuer, and Eric Mendelsohn.

Mendelsohn and his architectural partner
Serge Chermayeff beat 229 other competitors to be awarded the commission to design the new Pavilion. The original design, a model of which can be seen in the architecture wing at the V & A, included a swimming pool and a pier.

Work started on the welded steel frame, devised by structural engineer Felix Samuely in January 1935. The construction process was a big event in itself, attracting large crowds and national press attention.

On laying a plaque in May 1935, the Earl De La Warr declared his vision.

"A Modernist building of world renown which will become the crucible for creating a new model of culture provision in an English Seaside town which is going to lead to the growth, the prosperity and greater culture of our town".

The De La Warr Pavilion was officially opened on 12th December 1935 by the Duke and Duchess of York, later to become King George VI and Queen Elizabeth (later the Queen Mother).

Its contemporary design and pioneering purpose ensured it was the most talked-about building of the decade.