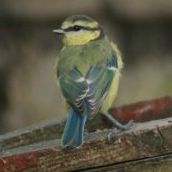 Been ages since i updated .
ooooo where to start
on 28th of dec my mm fell over in her friends garden and broke her hip/leg....more like the ball joint.she had it pinned and is still in hospital.
new year eve i was alone as gary was working and i wasnt in the mood really for drunken yobs.kids were at there nans so i just did the normal stuff,watched tv and sat on my laptop.
new year day my step nan died at 3.30 in the afternoon.....not sure if im going to the funeral on thursday tho.its on a school day and 60 miles away.and laguna is still off the road but is being repaired and the pajero has a failed alternator,we just charge the battery every night but its really just for short jounerys.so we will see..if my mum is still in hosp ill have to go as there is only my sis,bro,step dad (who is more like my real dad to me)and his sister and 2 kids and nans hubby...thats the lot.
yesterday was skys 7th birthday,so she was the boss (so she thought) for the day....i got comment like mummy you have to cause its my birthday....told her brothers what to do as well.

apart from that not alot going on.....
im going to start garden things soon preparing it for spring.so i can sit out and enjoy it.