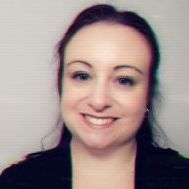 Arrrgggghhhhhhhhhh!!!!!!

But I am pleased to say trawling behind impossibly slow people who suddenly stop infront of me in a packed shopping centre is over for another year. Not to mention some mothers with buggies who can only steer in a straight line (into my dainty ankles).
Just the stuff I can order off the internet (CD's/DVD's etc) for me left. Mr Raven, being the laid back soul that he is won't do his Christmas shopping until Saturday 24th December. (Lets hope they still have Take That's album still in stock by then

) By which time I will be feeling sick after my 23rd mince pie of the day (with double cream - diet obviously starting the following year) and cracking open my 6367th walnut. (which I can never perfect - why do the insides look like dusty crumbs after I have cracked them?)
I got Mini Raven's presents (Mr Raven will be getting more later) 1 of which, I am very excited about...... a cabbage patch kid doll.
I loved my cabbage patch kid doll when I was younger (with the green signiture on the bum to prove your parents had paid £30 more for the privilage of their kids having the 'real thing' in the playground) Only in my day, they had wool hair, which was great for cutting and styling into the latest fashions. See, my cabbage patch kid doll had a hair style (cut by my good self) the same as Jon and Jordan Knight of New Kids on the Block. Short on top, with a long thin plait down the back. I wonder if they still get a birthday card on their first birthday?
Mini Raven had better share her Christmas pressie with me :unsure: