Birthday Suprise (belated)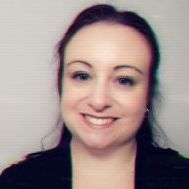 As some of you will know, I have been building my hopes up that Mr Raven might just use his own initiative and do something out of the ordinary for my birthday. For some of you lucky people who have experienced a partner sweeping you off your feet, this will probably involve a romantic trip to Paris, or a week in Cyprus. For me, a meal out at the local resturant without months of hinting is enough.
Anyway, after day dreaming that Mr R has secretly booked a table at the local posh resturant that I hint weekly that I love eating in (they do a lovely crab and avocardo starter, followed by seabass and posh mash - it does have a posh name, but I forget what it is) and going mentally through my waldrobe every hour at work today, it turns out that alas. No table is booked. Tonight. Tomorrow night.

or EVER.
After sulking for a few hours (he had even booked tomorrow morning off work, which made me think he had some big night out planned tonight) he could take my sulk no more (quite disapointed it took 2 hours for him to crack - obviously loosing my touch) and finally admited he does have a birthday suprise for me. Tomorrow, we are going up London and going shopping in Harrods and Harvey Nicks. He knows what a dream it is for me to 'pretend' to be posh for a day, and tomorrow we shall. We wont actually be able to buy anything, but it will be a day out pretending our postcode is W1
My mum and dad were in on the secret, so they have Mini Raven for the day and night tomorrow. So all I need to do now is decide on where we are eating tomorrow night. (oh, and what to wear)