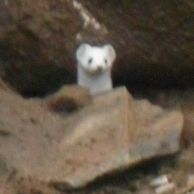 Entry posted by Paul ·
762 views
As you may know, we've been planning and working on a move to new servers for a little while now, and whilst the forum is already on our new setup the rest of the site is still on the old one.

Next week will see the big change occur though with all parts of Netweather moved to the new servers, they're already running and live in the background so the changeover should be a seamless one if all goes to plan. The changeover should take place on Tuesday or Wednesday, so keep an eye out to see if you can spot the difference!

Once the server move is complete, we've got a pretty full development schedule, including some improvements to the homepage, the completion of the V5 radar (currently in Beta), GEM chart display, improvements to the ECM charts, World Cup feature, Wimbledon feature, Glastonbury feature, new worldwide forecasts, forum upgrade, and much more...