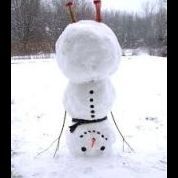 Is this the worst floods in your area for the last decade?

7 members have voted
Ok so firstly I think I should put a poll in. I'd be grateful if you guys could give me your responses so we can get a grasp on the severity of the current weather conditions and also what is still to come.
Today has been crazy traffic-wise. There are delays in all the places I have been so far although admittedly Ihaven't gone to far from the vicinity of my home. I did catch a glimpse at the cart river in Paisley and it is unbelievably high. I believe this is going to become extremely serious for many places aroudn the Uk and particularly the west akin to myself. To guesstimate the cart river must be about 12-15 feet higher than normal. I took the liberty of taking some pictures on my phone so I'll try an upload them later on if I have time!
Uni work is so pedantic! Two Assignments due for tomorrow which I really should get done and out of the way! Procrastination is my middle name and I also have so many things going on away from all of this too. I have been trying to search engine optimise my domain name usenetturk.com and it is becoming increasingly difficult to resist (dare I say it) SPAMMING!
Also I am just in the process of setting up my own premium rate phone line business which promises to be interesting to say the least. Add all this to another 6 or 7 assignments and all the preparation for Christmas and it makes me want to down a bottle of Famous Grouse.
Oh well,
Thanks for listening(reading) everyone and hope y'all stay safe wherever you may be; I'll report back from the cabin of my ark in the morning!

PS does anyone watch True Blood on Channel 4? I think it's great!