Dear Father Christmas.....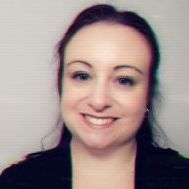 My name is Emily, and I am 6.
I would like for Christmas (I have included the spelling mistakes, with corrections!)
Barbie
Pritey Shos (pretty shoes)
Poly Pokit (Polly Pocket.... arghh, more mini shoes embedding themselves in my foot, making its way slowly towards my heart, no doubt the day before I retire)
X-Box (yeah, in your dreams love!)
Bells dres (Belle's dress - Beauty & the Beast)
Angel suit
Table (?)
mokcontrol car (remote control car)
Firey Doll (Fairy Doll)
Box of Choklat (chocolate)
Brats doll (Bratzzzzzzzzzzzzzzz)
Simpsons game (if by some miracle she gets the x-box) and simpson film)
intendows dog game (nintendo dog game)
ALL THAT
Love
Emily
Have to admit, am rather suprised aged 6 she wants things like an x-box and nintendo game... I thought I would get away with that at least until the age of 8. But, she can dream on for the x-box - she can play on her Dad's one!