Emily's 2nd Parents Evening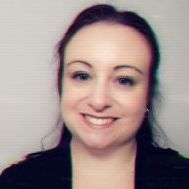 Well, Em has been at school for 6 months (bar about 2 months half term) and tonight we had her 2nd parents evening.
Not really sure what I was expecting (what with 2 full time parents should be culled/put down by the age of 40/or sterilised threads we have had recently) - sorry, have to say, those threads make me die of laughter, really, they do. Like I choose to work!
Anyway. Off topic there. (and doing what I do best - waffling)
Despite being one of two parents who has to work full time to make ends meet, Emily is doing very well indeed. Top of the class academically, and the most polite, friendly kind child in the class. She has already met the teachers academic 'targets' for the year.
Hey ho. My parents never in a million years got such a glowing report about me (infact just the opposite) and yet my old mum stayed at home to look after me full time.
Still, I learnt how to shop in Safeways and lug 6 bags of shopping home in record time and cook mince meat in 101 different ways (and avoided BSE) You know, its amazing im still alive to tell the tale.
Sorry, bitter? Moi? Only reading the 'I know how to be a perfect parent thread' (aka The Youth of Today) and making me feel guilty for having to work really has made my blood boil. So just thought I would write a blog and prove that just maybe, that might not actually be the case.
PS - forgot to mention - Emily can speak better French than me thanks to her 2 days in day nursery - not much of an achievement, I know. But, hey. I'm in the mood for being proud.