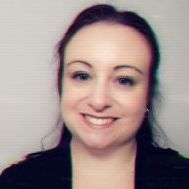 Oh dear, I am in the mood for chatting. Although don't worry, I have had the hypnotherapy to rid me of waffling.
The week so far........ Sunday, I was nice and relaxed after being off sick from work (now fully recovered) for 2 weeks. First day back was the following day. Panic set in. I was due to take annual leave from Tuesday onwards to spend some lovely quality with with Em as its half term. Oh dear. 1 day to catch up with 2 weeks worth of work, and handing over 4 days work.... So, the decision was taken to take a futher days annual leave this week, working until Tuesday (yes, I know, exhausting)
Anyway, work wasnt actually as busy as I thought it would be..... but kept to my new planned leave this week, as Emily has been sick at least once a day every week since new year, and I have no more leave to take until April. Today with Em has been lovely. I have played Elefun (or something) where a plastic elephant blows paper butterflies into the air. I made sure Em won, as she had a trantrum earlier in the day because I refused an ice lolly at 9.38am - and couldnt handle anymore squeezed out tears. Tomorrow, she is insisting on eating in Beefeater for lunch, (diet stars again Monday) and then, if its dry, we will probably go to the park and work off some energy (Emily that is, not me - I have no energy to begin with)
Friday, I plan to go to Hobbycraft to get something in for me and Em to make together.... although I think it would be cheaper (and more fun) to make a papermache piggy bank using a balloon.
Does anyone remember, other than a balloon, and news paper is needed to make this? Is a glue of some sort?? I think every child in the 70's & 80's made one....
Help is needed in the Raven household!
(and I shall make sure I sue the hypnotherapist who claimed to cure my waffling)