Snow Conditions and Weather Patterns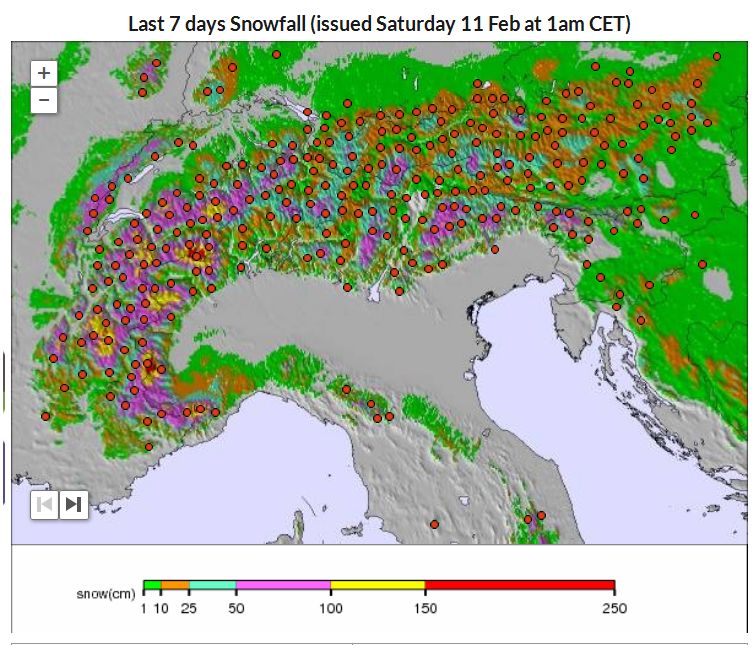 The past week has seen an improvement in conditions over the Alps with nearly all resorts seeing some fresh snow. The best of the Snowfall has been for France and Switzerland, with over 50cm of fresh snow in a number of resorts.
This has given excellent on-piste conditions widely across the Alps, with Austria having better conditions to start with. There was also some powder off piste, but this has been tracked in places.
So very good conditions for those off on half term.
This Week Synoptics
Not for the first time this winter, the main consideration in this week's forecast is the location of the High Pressure and the resulting wind flow across the Alps.
Currently the High Pressure (1040mb) is centered over Scandinavia, with a cool East to South Easterly flow over the Alps. Pressure is around 1018-1028mb (West to East) over the Alps, with some showery outbreaks likely in more South Western areas.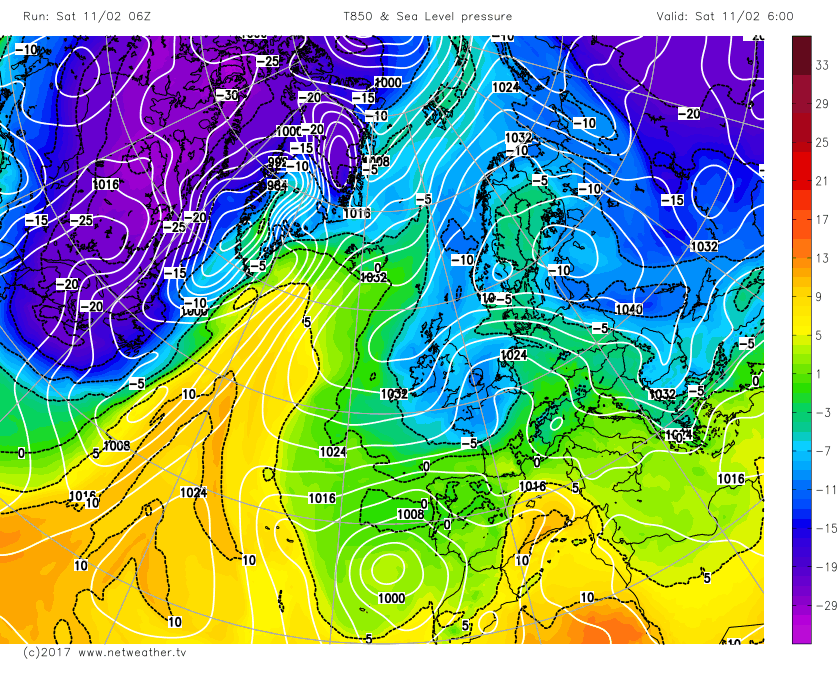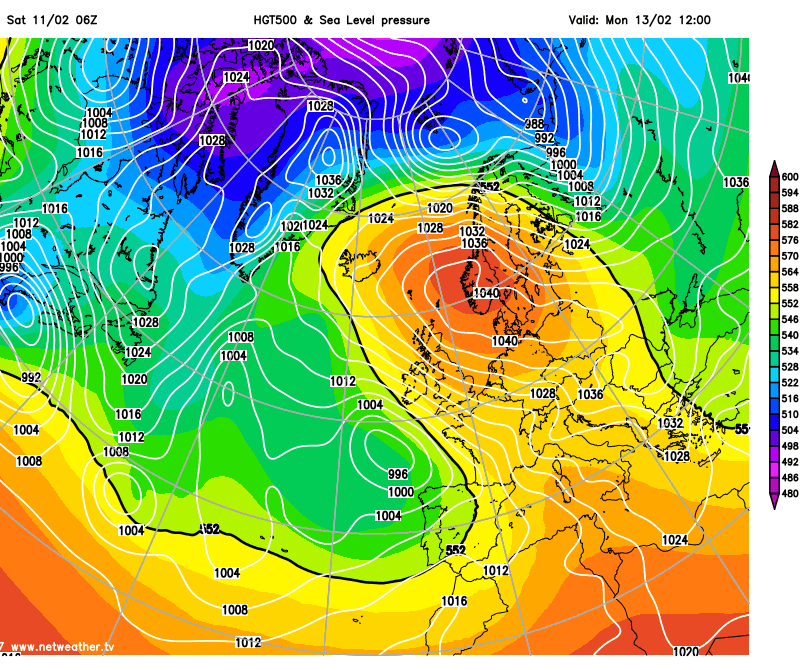 By the start of next week, the High Pressure tilts a little with the winds coming from more of a South Easterly direction feeding in much warmer air from Africa. An east-west split with parts of Austria keeping the colder air but turning much milder for more North Western parts, with perhaps an indication of a foehn wind setting in.
By midweek High Pressure builds over Central Europe, with pressure over 1032mb for the Alps, so looking largely dry by this stage. The airflow over the Alps veering southerly, with the milder airmass covering all of the Alps.
The end of the week sees High Pressure over Central Europe (1036mb) with warm air trapped in the High, so settled and mild conditions are expected.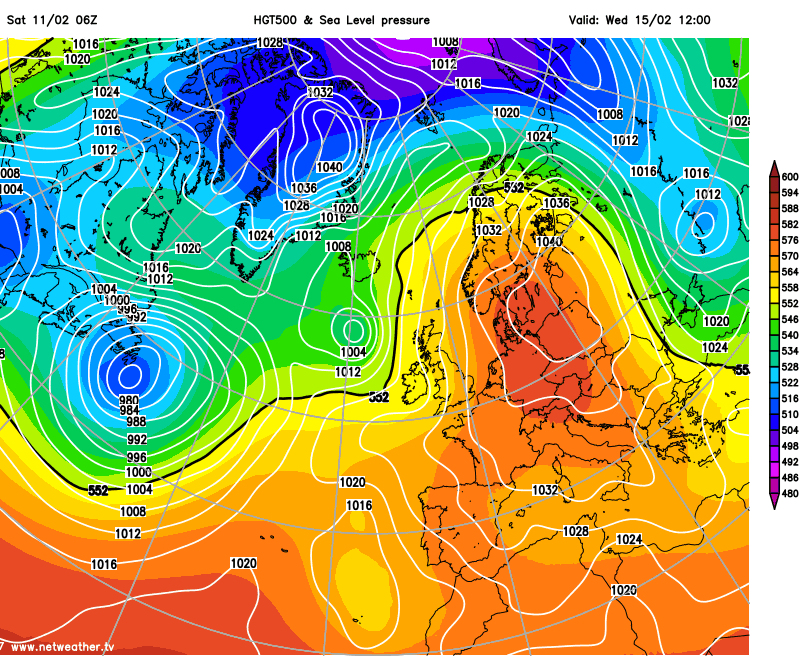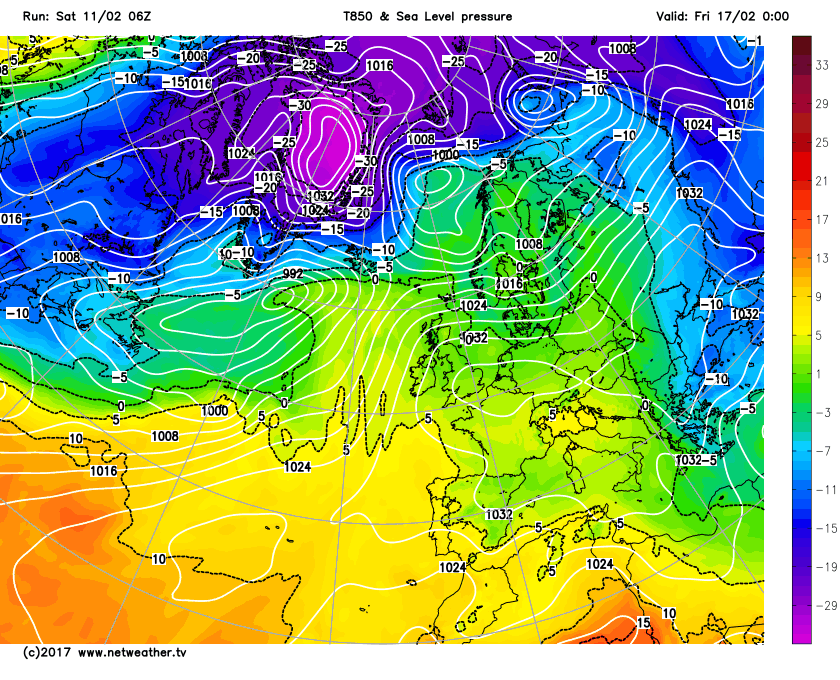 Freezing Levels
Turning milder generally, but with Eastern Austria keeping the colder air for longer, a common theme this winter.
However with clear nights, overnight temps well below freezing quite widely.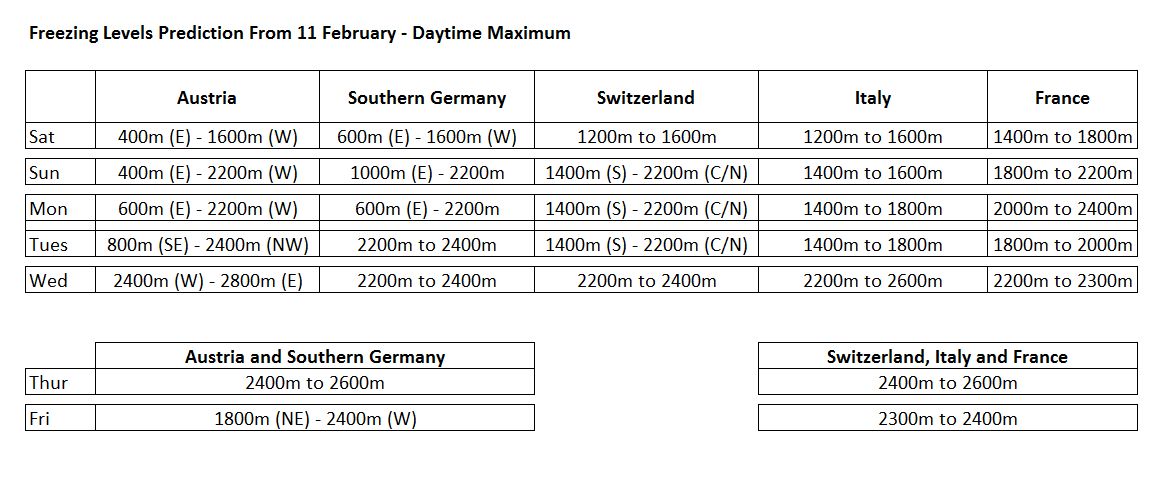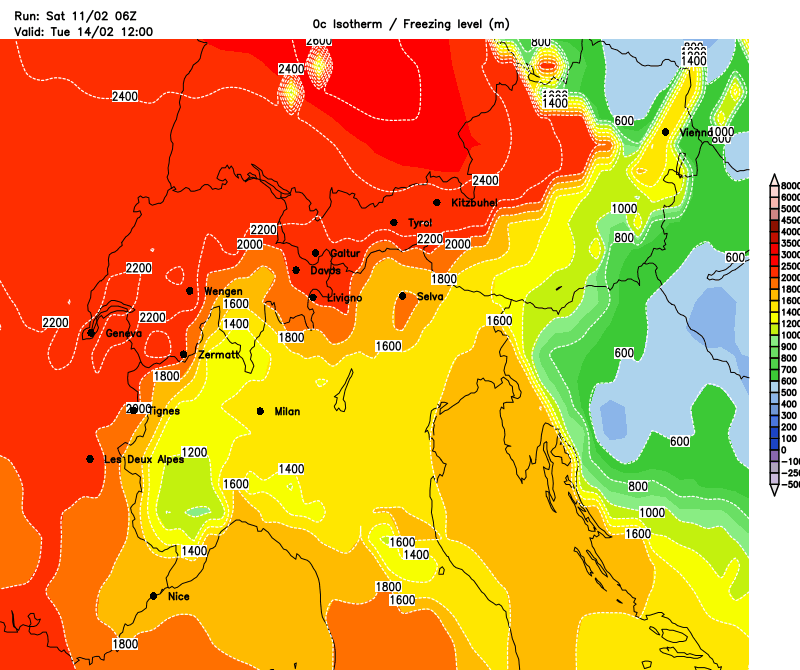 Precipitation
Due to the High Pressure being largely in control this week a largely dry week is in prospect. However some precipitaion is likely this weekend and possibly on Monday. Snow levels in both cases around 1000-1200m, with some moderate snowfalls possible in localised parts in the South West of the Alps.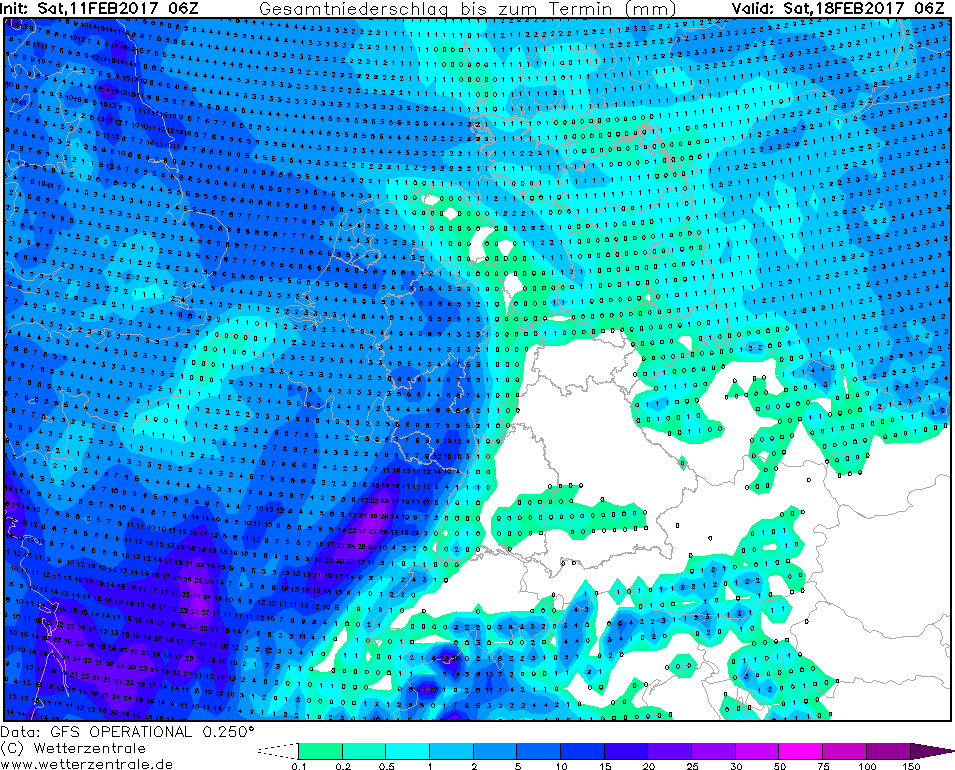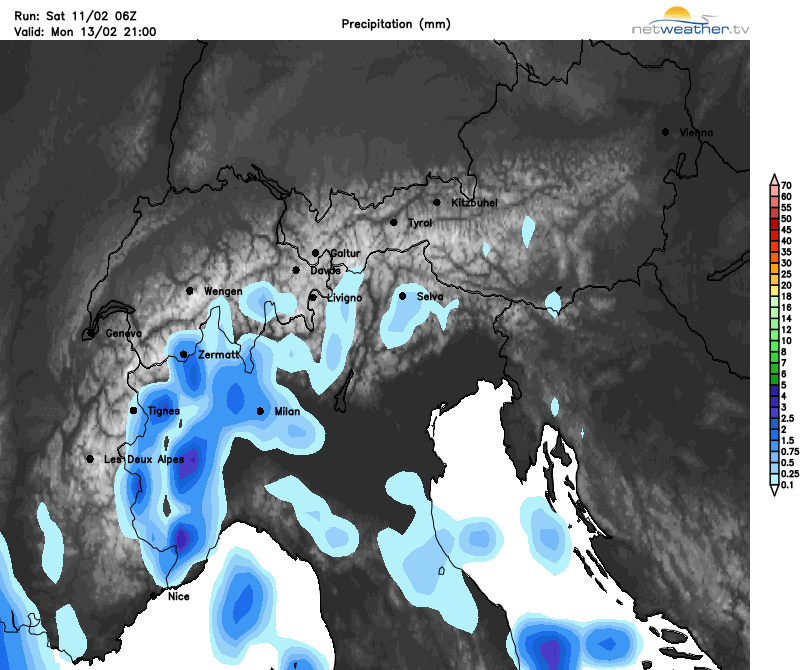 Summary
A mostly dry week and turning somewhat milder from the South, However conditions are currently very good, so if you are off skiing this week, it is looking good, not so much for long term snow retention.