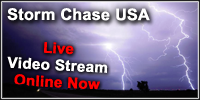 Local Weather Alerts - Your Severe Weather Reports
Just tweet with the hashtag
#ukweatheralert
(or use the button on the left), and include either the first part of the postcode where you are and we'll mark it on the weather alert map below (we'll add the option to use town names next week). Click the markers on the map to view the details for the alert in that location.
(c) OpenStreetMap contributors, CC-BY-SA
This is a beta release!
We hope you enjoy using the new social weather alert system here on Netweather, we hope to continue to develop it, squash any bugs and make improvements over the coming weeks and months, so please do
let us know
if you spot any problems or have any ideas or feedback you would like to share. Obviously as the service is entirely driven by tweets there is the risk that some rogue alerts may appear and some severe weather will go unreported, so please bear this in mind.
Cookies On Netweather
Like most websites, Netweather uses cookies to enhance your experience of our site. Using this website means you're ok with that, but if you would like more information or to opt-out of cookies of please visit our
Cookie Info Page